AMD recently introduced the unique monstrous 96-core Epyc processors of the Genoa line. Today we can see the results of testing such a CPU (Epyc 9654) using AVX-512 instructions.
It should be noted that AVX-512 instructions are not always needed, so not all tests will get at least some gain from their support. However, in some cases it is huge.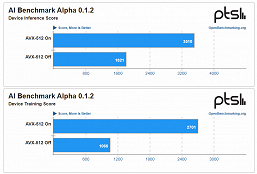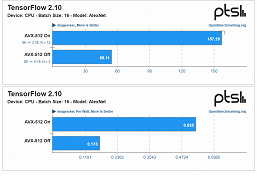 As you can see, activating AVX-512 can sometimes lead to a performance increase of two to three times. On average, the performance increased by 35%, which is also quite a lot, although in the case of the AVX-512 it is not very correct to talk about an average increase.
But what is very interesting is the absence of any significant impact of using the AVX-512 on power consumption. Moreover, in some cases, in the corresponding tasks, the consumption was lower than with the disabled instruction set. In comparison, Intel Alder Lake processors consumed much more power when forced to enable AVX-512 and running related applications.