Samsung has been the leader in the smartphone market for many years, but its positions vary greatly from country to country. As it turned out, in Vietnam, Samsung took over half of the market.
According to the results of the third quarter, the Korean giant took 49% of the Vietnamese market, and a year ago the company's share was 36%. At the same time, almost all other companies from the top five recorded a decrease in their market shares.
As you can see, only Vivo was able to increase its share from 6% to 8%, but Oppo, Xiaomi and Realme cannot boast of this. At the same time, the market as a whole sank by 28%, so against this background Samsung's achievement is even more significant.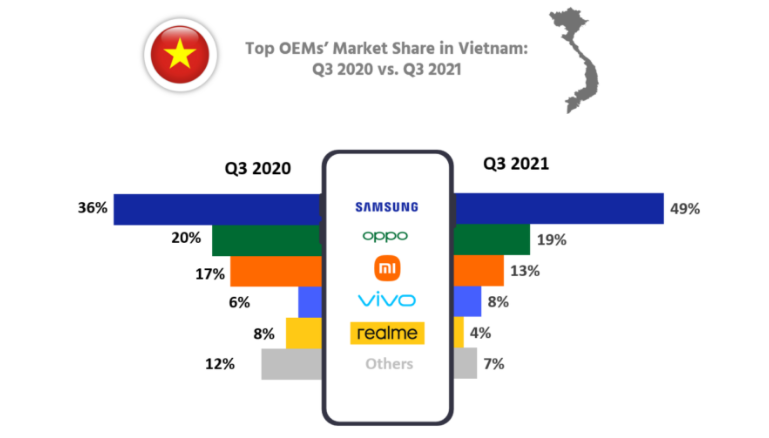 Budget smartphones helped the company achieve such indicators. The Galaxy A12, A22 and A03s were the top-selling models in Vietnam. By the way, Galaxy A12, as we have already know, was the second most popular worldwide this year.
.