According to Chinese Automobiles, the stylish Chinese liftback Changan Uni-V may enter the Russian market. More than a dozen of these machines appeared in the online catalog of the Avilon dealer with the designation "Coming soon".
Even the price tag was indicated – for the Premium version with a 1.5-liter 188-horsepower engine, they asked for 2,800,000 rubles. At the same time, on the evening of October 5, the page with liftbacks ceased to produce the corresponding result, but on the morning of October 6, it again acquired its previous form – only the "Soon in stock" plate was replaced with the inscription "In reserve", and later the section became unavailable again.
The press service of Avilon did not confirm the possibility of starting supplies of Changan Uni-V and offered to contact the importer directly on all issues related to the brand's lineup.
Avilon does not supply this model. All detailed information about the supply and expansion of the model range for the Russian Federation, as well as plans for launching new models, should be with the importer.
According to available information, the certification of the model in Russia has not yet begun, and no decisions have been made on it at the Changan representative office.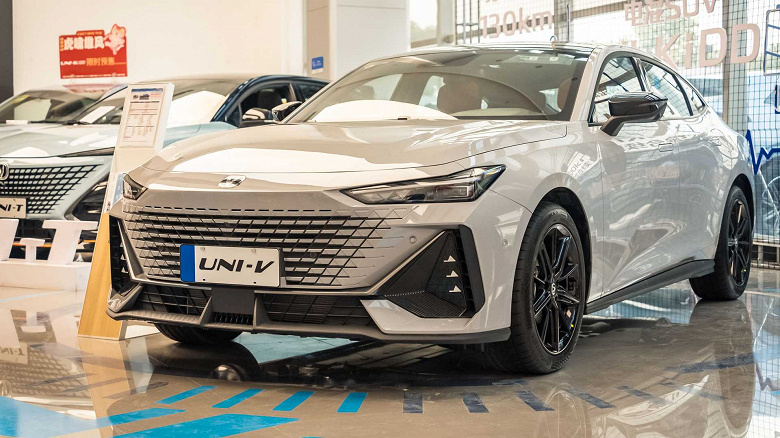 The car was introduced in November last year., he was dubbed a competitor to the Skoda Octavia liftback. Changan Uni-V received an interesting grille that is part of a large bumper, narrow LED headlights, retractable door handles and a spoiler that extends automatically when the car is moving at high speed.