Lian Li presented the PC-O11 Dynamic Evo computer case, interesting, in particular, the possibility of changing the layout. In short, the motherboard tray can be located on the left or right. For alteration, you will have to carry out an incomplete disassembly and rotate the chassis 180 ° relative to the longitudinal axis. At the same time, after assembly, the case looks as aesthetically pleasing as in the original version.
Made of steel, aluminum, and tempered glass in a 465 x 285 x 459 mm case, accommodates a mini-ITX, microATX, ATX, or E-ATX motherboard (up to 280 mm wide), up to eight expansion cards, and up to 13 drives 2.5 "or up to six 3.5" drives and up to three 2.5 "drives.
The maximum allowable length of expansion cards is 422 mm, the height of the processor cooling system is 167 mm, and the length of the power supply is 220 mm. A second power supply can be installed in a smaller compartment if required.
As for ventilation, three 120mm fans or two 140mm fans can be installed at the top, side and bottom. Another 120mm can be mounted on the back wall. A 120mm radiator can be installed instead. Above and below radiators are placed 280 or 360 mm long, on the side – 240 or 360 mm long. It is possible to reorient the vertical expansion card slots to create more airflow between the bottom-mounted fans and the vertical graphics card. This requires the separately purchased Upright GPU Kit.
The front bezel features an addressable LED backlight strip. The downward-facing I / O panel has two USB-A USB 3.0 ports and one USB-C port USB 3.2 Gen2, as well as a headset jack.
The PC-O11 Dynamic Evo case is available in three finishes: Modern Black, Pure White and Harbor Gray. The first is a strict matte black finish with the addition of tempered glass panels and a polished aluminum strip on the front. Pure White – white body with transparent glass panels. Harbor Gray is a two-tone scheme in which all panels of the smaller compartment are painted in gray.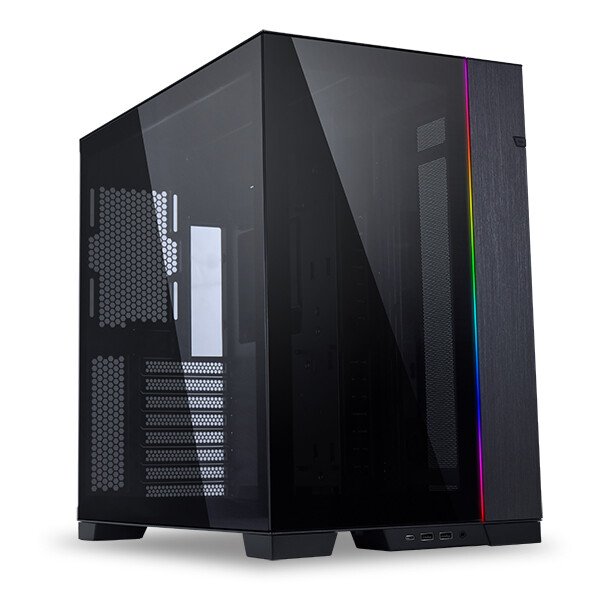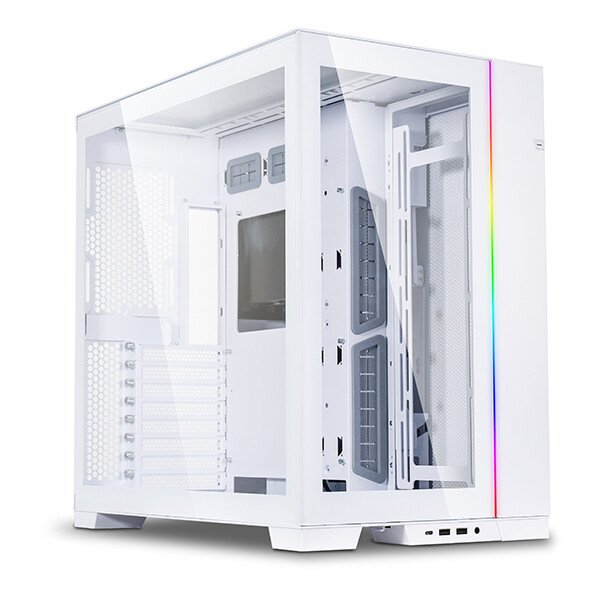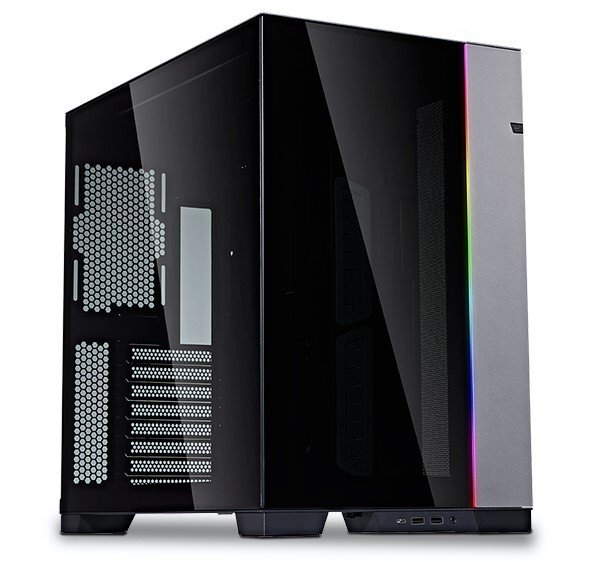 The case costs $ 150. The aforementioned Upright GPU Kit including riser cable costs $ 80. The same is the price for a vertical GPU kit, which also includes a riser. An additional I / O kit that adds USB connectors to the front panel costs $ 19. A kit that replaces the front glass panel with an air mesh costs $ 20. The I / O panel, which can be installed in the front of the top panel, costs $ 13.
.