Official sales of the Geely Geometry C electric crossover have resumed in Belarus. According to the local automotive portal av.by, about 40 cars were brought into the country and distributed to brand dealers. Also, Geometry C is now presented in the catalog on the Geely corporate website, which was not previously the case. Reportedly, this year the country plans to sell 400-500 Geometry C.
Interestingly, the electric car has fallen in price. If earlier they asked for about 112,000 Belarusian rubles for the top version of Flagship, now it is 100,000 (about $36,500). The decline was approximately $4,500. True, it is impossible to buy this model on credit.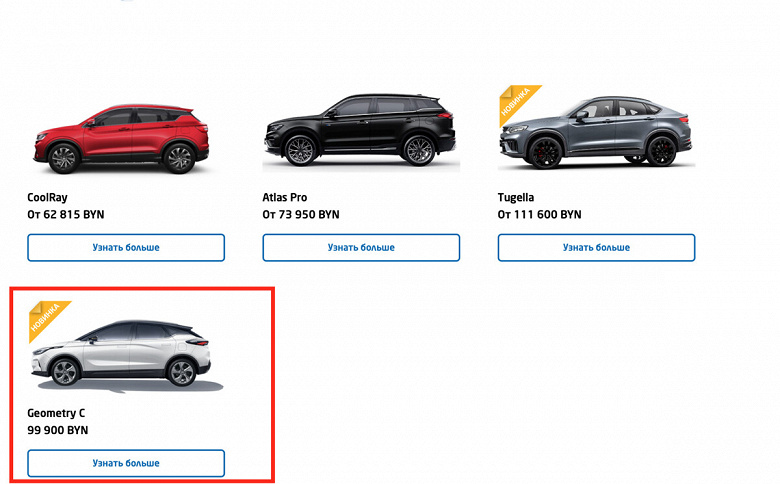 The Geely Geometry C Flagship is equipped with a 70 kWh traction battery (claimed range – 460 km on the WLTP cycle), a 5-inch screen in the dashboard and a 12.3-inch screen in the media system, nine speakers, LED optics, 18-inch wheels, adaptive cruise control, kinetic energy recovery system, panoramic roof, etc.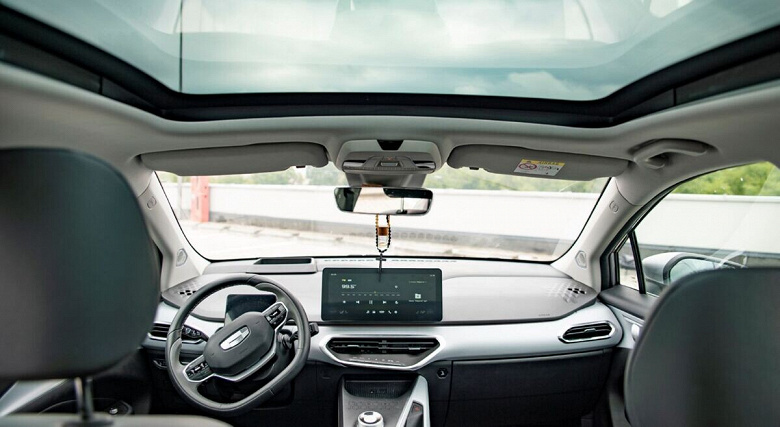 There is only one engine – 204 hp. It drives the wheels of the front axle. Car dimensions – 4432 x 1833 x 1560 mm with a wheelbase length of 2,700 mm.