New Delhi.
Ignyte IGN 4 Helmet Review In English: Just as the safety features in the car are very important for the drivers of the car, similarly the helmet is the biggest means of safety for the two-wheelers. There are many cheap helmet options as well, but nowadays people put more emphasis on premium helmets, which are great in terms of comfort with great looks and many features and similar options are premium helmets of Steelbird Helmets Company. Introduced by the brand Ignite. Yes, recently Ignite launched two premium full face helmets named IGN-4 and IGN-7 (IGN-7) and today we are going to review the IGN-4 SB-67 ISS model. Going on, in which we will tell how this helmet is in terms of look and design as well as features and comfort?
Ignyte IGN 4 Helmet Look & Design
The glossy Titanium Gray color variant of Ignite's premium full face helmet IGN-4 came to us for review, which is your first look. It is quite fresh and stylish to look at, whose design should be appreciated. It gets polycarbonate entry scratch coated visors fitted with Pinlock 30 anti fog shield. To give a sporty look to the IGN-4 SB-67 ISS helmet, a spoiler has been given at the rear. The gray as well as black treatment adds to the elegance and sportiness of this premium Ignite helmet.
Ignyte IGN 4 Helmet Safety & Features
Ignite's premium helmet model IGN4 has been introduced keeping in mind a number of safety standards. It uses high-impact PC-ABS blend materials, which are very strong and approved by the Department of Transportation. This premium helmet has dual certifications like DOT DOT (FMVSS No. 218) and BIS ISI (IS 4151:2015). This premium Ignite helmet comes with new safety staples that play a vital role in protecting the rider's head during an accident. This helmet also has an inner sun shield for protection from direct sunlight during the day, which is quite beneficial.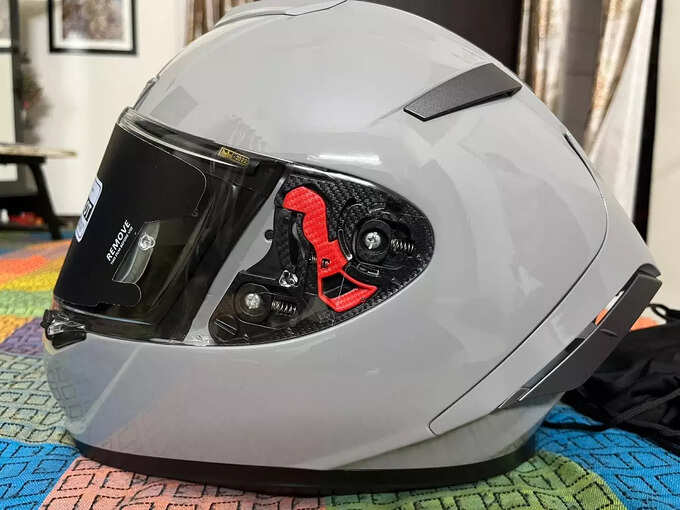 Highlights of Ignyte IGN 4 Helmet
The Ignite IGN 4 Full Face Helmet is introduced with multiple air vents, which enhance the ventilation system inside the helmet. Actually, wearing a helmet for a long time causes various problems for the rider, in such a situation it is easier to provide more air vents to improve air flow. The helmet comes with removable, detachable interior padding and cheek pads, which you can easily clean when you get dirty. The Ignite IGN-4 features double NACA inlets to remove moisture from inside the helmet and expel stale air quickly.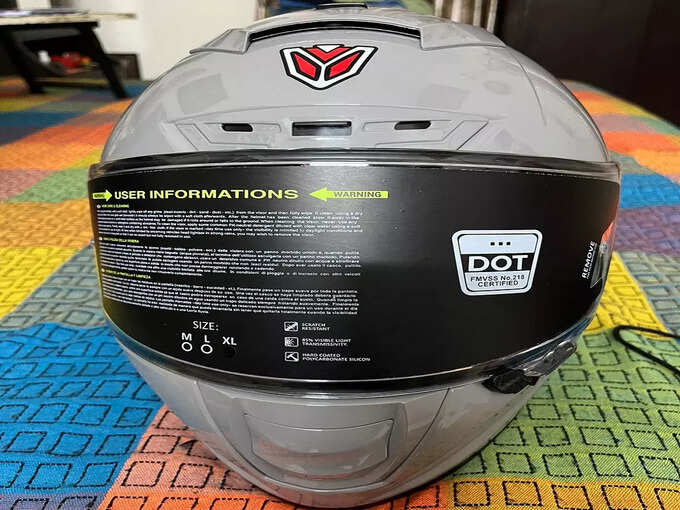 Ignyte IGN 4 Helmet Price and Our Verdict
The full face helmet of Ignite IGN-4 is priced at Rs.4,449 for the B-67 ISS model. Since it is a premium helmet, its quality is also very good and it justifies the price. Weighing 1.5 kg, this helmet is great in terms of look and design as well as features and comfort and you feel good and safe after wearing it. Even though it will feel heavy to you, but you will not feel like it when you wear it. It is quite comfortable from inside. It has two visors, which you can use according to your need and comfort. In such a situation, now we have decided that if you are going to buy a helmet with good looks and features in the price range up to Rs 5000, then the Ignite IGN-4 is the best option for you, which is a beneficial and safe choice for you to buy.