New Delhi.
O2 Cure Car Air Purifier Review In English: We all know the importance of clean air in our lives. People who live in other cities including Delhi-NCR, Lucknow, Patna, Jaipur, air purifiers are installed at home or office according to their convenience or need. But nowadays people who use car to commute to office or other work places in metros, they also need the same amount of clean and clean air. In such a situation, many companies have introduced portable air purifiers for the car as well. A company called O2 Cure has introduced a special air purifier for the car, which is not only great to look at, but its features are also tremendous.
Will work in these places…
O2 Cure Car Air Purifier is a portable device which is small in size and you can keep it in your car, office cabin, study room or as your newborn baby and it helps in purifying the air there. is effective. You can easily keep the O3 Cure air purifier in the car and it plugs into the USB slot easily. It is capable of purifying particles up to PM 2.5. Also, it can be effective in neutralizing the coronavirus along with the elimination of dangerous bacteria. Let us now introduce you to all the details including the look, features and performance of O2Cure as well as battery consumption in detail review.
Weighs only 300 grams
The O2 Cure Portable Air Purifier is pretty cool to look at. Talking about its size, its width is 84 mm and height is 160 mm. Since it is a portable air purifier, its size has been kept small and it works for cars from hatchback to SUV segment. This portable air purifier, presented in white color, weighs just 300 grams. It can run on just 5 volt DC power and its power consumption is also low, so you will not have to worry about electricity bill or car battery consumption.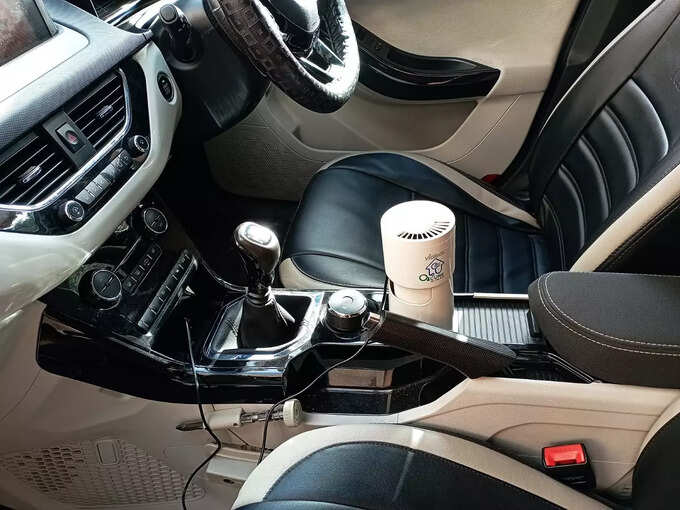 Looks small but works great
We used the O2 Cure Portable Air Purifier by keeping it in the car for a week and its result was quite commendable. In the polluted environment of Delhi-NCR, it was able to keep clean air inside the car and due to this, the environment inside the car was good. From red alert to yellow and then green light, it kept indicating how polluted air was easily converted into clean air with the help of UV LED and HEPA sterilization features. Let us tell you about HEPA, it is a high efficiency particulate absorbing filter, capable of cleaning up to 99.7 percent of particulates up to 0.3 microns.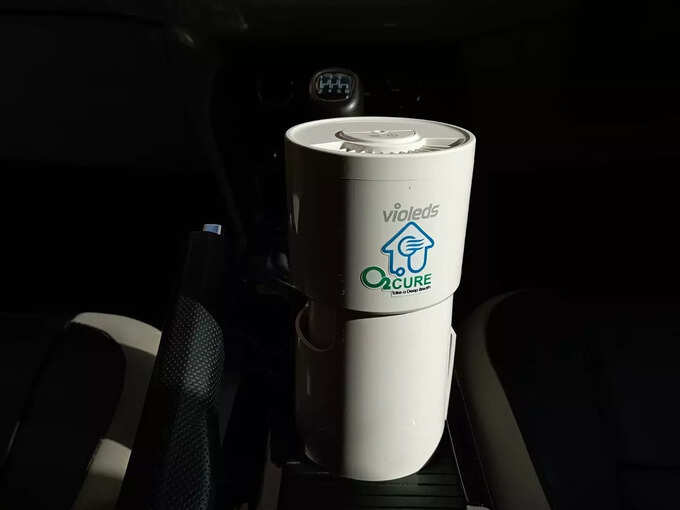 certain things
The O2cure portable air purifier has received certification from certification provider agencies such as Korean Certification (KC), European Certification (CE) and Federal Communications Commission (FCC). In such a situation, you can get an idea of ​​the quality and authenticity of this portable air purifier. The company claims that with the help of HEPA and UV LED technology, the O2Cure air purifier can sterilize the corona virus up to 99.9% in just 30 seconds. Along with this, it is also capable of fighting viruses, bacteria and pollution factors.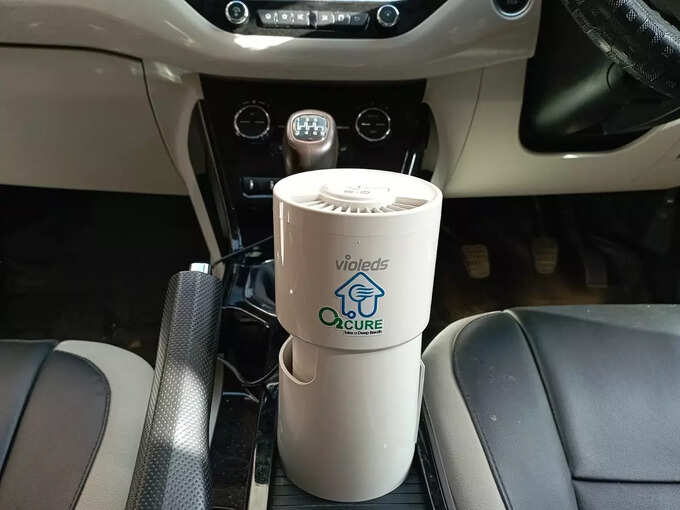 Price, performance and our verdict
The O2 Cure Portable Car Air Purifier is priced at Rs 7,699 on the company's site. However, this price is comparatively high. This air purifier is great to look at and comes with a lot of features, so you can also add this portable air purifier from O2cure for your car, for your child's study, office cabin, to your wish list. can. Its performance is good and after using it for about 15 days, we can definitely say that it is worth buying.