Electronics Day Sale has started on online shopping platform Flipkart. Starting today (February 23), you can buy smart TVs at very low prices in this sale. The Flipkart Electronics Day Sale offers the opportunity to purchase Blaupunkt, Kodak and Thomson smart TVs with bumper discounts. You will also get attractive offers on these smart TVs. If you buy these smart TVs using ICICI Bank Card, you will get the benefit of 10% extra cashback. The electronics day sale on Flipkart will continue till February 28. If you are thinking of buying a new smart TV then this cell will be beneficial. You can buy cheap 32-inch, 43-inch and 55-inch smart TVs at the sale. Apart from this you will also get bumper discounts on washing machines and other electronic items.
Attractive offer on Blaupunkt's smart TV
Blaupunkt's Smart TV is available with attractive offers at the Electronic Days Sale on Flipkart. You will get a discount of up to Rs 3,000 on this smart TV. The 32-inch Blaupunkt Cybersound Smart TV is available at the sale for Rs 12,999. The base price of this TV is Rs 13,999. The Blaupunkt CyberSound 42-inch Smart TV is available for Rs 19,999. It has a full HD display and 40 watt speakers. Also, you can buy the company's 43-inch Smart TV for Rs 27,999 after a discount of Rs 3,000.
Attractive offers on Thomson's Smart TV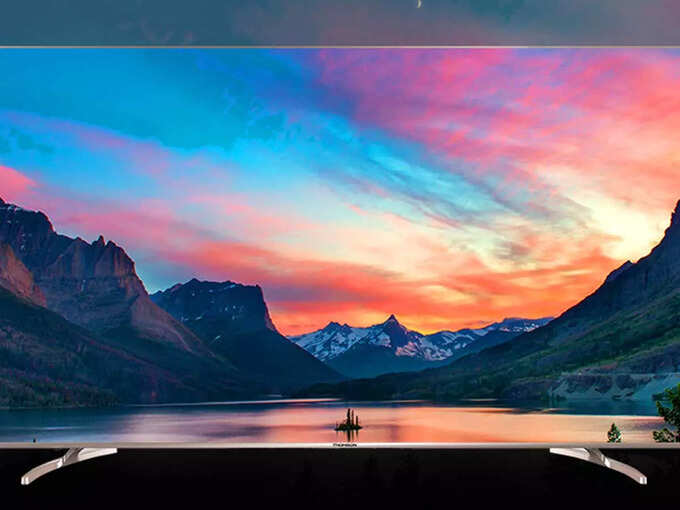 Thomson's Smart TVs are available on Flipkart with a discount of Rs 5,000. In the electronic day sale, Thomson Path, Oath Pro and Oath Pro Max are getting big discounts on the range of smart TVs. The Thomson 32-inch PATH0011 will be available at Flipkart Sale for just Rs 11,999. You can buy the Thomson 49-inch PATH7777 smart TV for Rs 16,999 after a discount of Rs 2,000. Thomson's 75-inch OATHPRO2121 smart TV is getting a discount of Rs 5,000. You can buy this TV for Rs 99,999.
Attractive offers on Kodak's Smart TV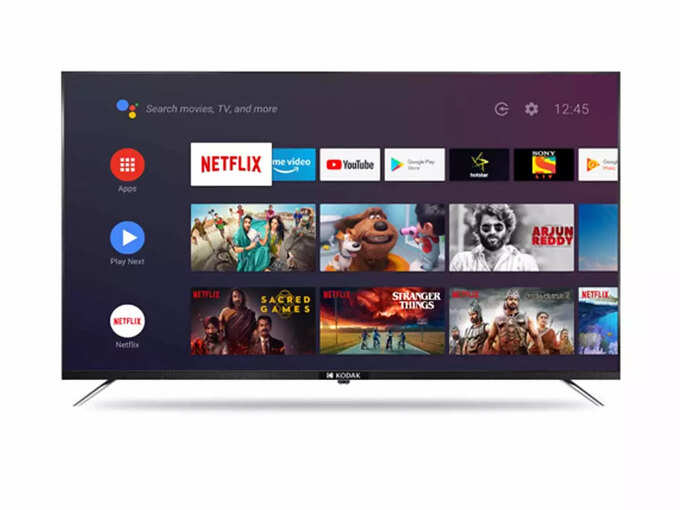 The Flipkart Sale offers bumper discounts on Kodak CA Series and 7XPro TV models. The Kodak CA series is available in 24, 32, 55 inch and 65 inch options at a starting price of Rs 24,999. On the other hand, the 32-inch to 55-inch smart TVs in the Kodak 7X Pro series are available at prices ranging from Rs 12,499 to Rs 33,999. Kodak's CA series will feature a 4K HDR10 display, Dolby Digital Plus audio and DTS True Surround Sound. Also, the Kodak 7XPro model has many attractive features.
Kodak's TV starts at just Rs 7,999
At the Electronics Day Sale on Flipkart, you can buy a smart TV for just Rs 7,999. Kodak's 24 inch HD Ready LED TV is available in this cell at this price. Also, you can buy a 32-inch smart TV for Rs 11,999. On this TV you will also get the benefit of bank offer and exchange offer. Also, you can buy these TVs at EMI. Meanwhile, in the Flipkart sale, you can also buy smart TVs and other electronic products cheaply.