The results of the first test of the flagship phone Huawei Mate 50 Pro in the Geekbench benchmark have appeared on the Web. Judging by the description, the smartphone is based on the top Snapdragon 8 Plus Gen 1 platform. At least, this is indicated by the frequency of the Arm Cortex-X2 super-core – 3.2 GHz.
Tomorrow, during the announcement, Huawei will reveal all the cards, but the source believes that there are two possible options. First, Huawei really received the latest Snapdragon 8 Plus Gen 1 SoC from TSMC for its flagship. Second, Huawei uses Snapdragon 8 Gen 1 manufactured by Samsung with a super-core overclocked to 3.2 GHz. Be that as it may, there will be no built-in 5G modem in either case: such communication will be implemented through an additional accessory – a case (as is done in many other Huawei smartphones, including models of the P50 line).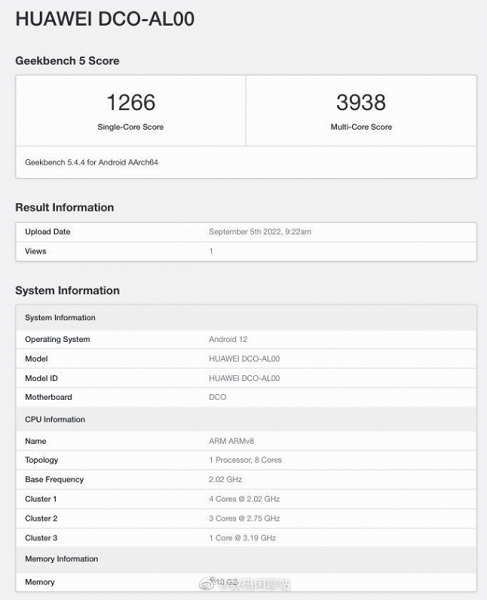 The Mate 50 is one of the company's most carefully hidden smartphones. Until now, there is no more or less accurate data on the characteristics of these models. Officially, it only talks about very good autonomy, support for satellite communications, once again improved cameras, presented under the new XMAGE brand. And, of course, Mate 50 will run proprietary HarmonyOS 3.0.