At the 2022 World VR Conference held in China, Huawei introduced an interesting device called Vision Glass. In appearance and name, you might think that these are ordinary augmented reality glasses, but everything is not quite right: Huawei Vison Glass is a companion device. It has neither memory nor its own processor, so the glasses cannot work on their own like regular VR/AR glasses.
Simplification of the "stuffing", on the one hand, made the device more compact – Vision Glass look like ordinary sunglasses. On the other hand, to work with the device, binding to a smartphone (and in the truest sense of the word – the phone is connected via cable) is required.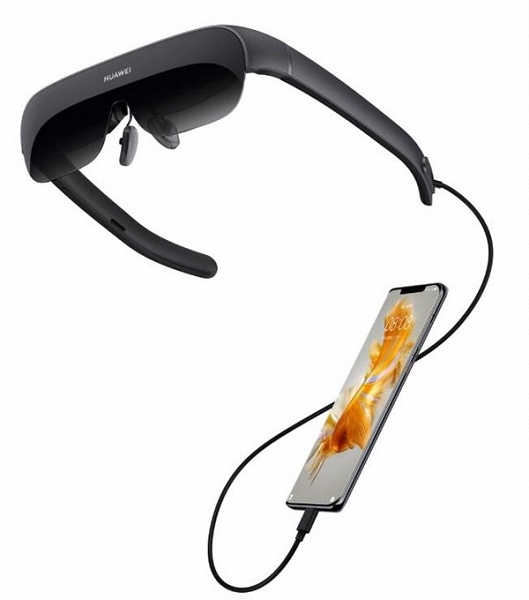 What then is in the glasses? Loudspeakers and screens. Vision Glass has two OLED displays with a resolution of 1920 x 1080 pixels, forming a virtual screen with a diagonal of 120 inches. The maximum brightness is 480 cd / sq.m, coverage of 90% of the DCI-P3 color space and there is a diopter adjustment.
Orders in China will begin to be accepted from tomorrow, sales will start in December. The cost has not yet been named, but it is obvious that Vision Glass will be more affordable than traditional augmented reality glasses.