According to the source, Huawei has a new laptop Qingyun L420, and this is the successor to the previously released Qingyun L410. The peculiarity of the novelty is that it is built on the Arm platform, therefore, to some extent, such a device can be considered a competitor to MacBook laptops on Apple's own platforms. At least the concept is the same: using the Arm platform and Linux OS.
The Qingyun L420 is built on a 5nm Kirin 9006C SoC with eight cores up to 3.13GHz. The amount of RAM – 8 GB, flash memory – 256 or 512 GB. The screen is characterized by a diagonal of 14 inches and a resolution of 2160 x 1440 pixels. The peculiarity of the model on the Arm platform is that it is lightweight, practically not subject to heat and lasts for a long time. Thus, the device weighs 1.45 kg, and the battery capacity is 56 Wh.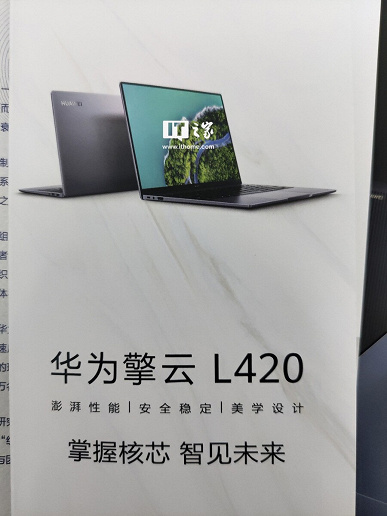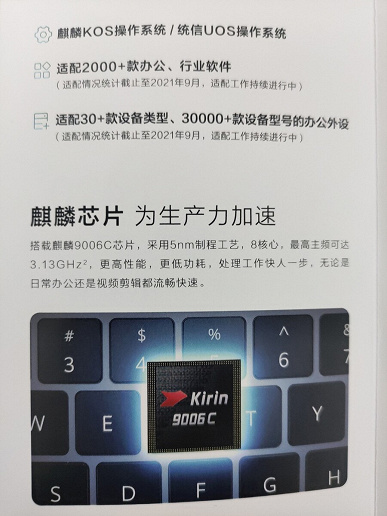 Qingyun L420 is equipped with a Wi-Fi 6 wireless adapter, a set of interface connectors are represented by mini-RJ45 ports, two USB-A, one USB-C, and a standard headphone jack. Pricing is not disclosed, but the current Qingyun L410 model with Linux pre-installed costs about $ 1,400. And the novelty will either cost the same or be more expensive.
.