One of the top managers of Xiaomi shared an interesting statistics of "conversion" of users when buying the flagship model Mix Fold. As it turned out, the majority are former owners of mobile devices with the letters H and A.
Xiaomi deliberately does not give full brand names, but it is already clear that we are talking about former Huawei and Apple users. The former account for more than 35% of Mix Fold users, the latter – a little over 20%. Another large group is users of other Xiaomi smartphones. There were 22.88% of them.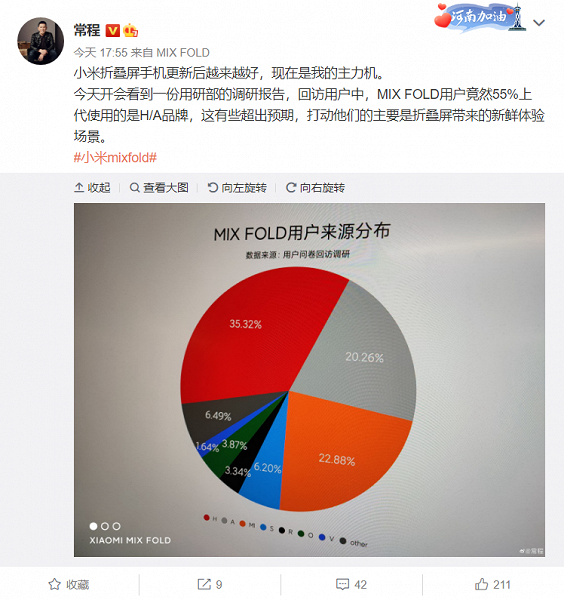 Considering the Mix Fold was introduced a long time ago, Xiaomi has had a lot of time to collect statistics. Recall that Mix Fold is built on SoC Qualcomm Snapdragon 888, it is equipped with an external AMOLED screen with a diagonal of 6.52 inches and an internal display AMOLED with a diagonal of 8.01 inches with a resolution of 2K. The device uses a 5020mAh rechargeable battery with 67W fast charging support. According to the latest data, an improved version of Mix Fold may be released in December. Probably based on SoC Snapdragon 898.
.