Apple recently filed a new patent with the US Patent and Trademark Office that describes an all-glass iPhone, Apple Watch, and Mac.
The glass iPhone with a wraparound screen is reminiscent of the Xiaomi Mi Mix Alpha, which never went on sale but was an interesting technology showcase. The patent specification states that such a wraparound screen would offer a new way of viewing images, for example, in the case of panoramic photographs.
Another way of user interaction with the interface is described: it will be possible to drag application icons from one screen to another, simply by bending around the body with a finger. Apple writes in the document that the sides of smartphones will respond not only to touch, but also to compression. For example, the user can squeeze the sides of the phone to decrease or increase the volume of music or content.
All-glass devices will not go mainstream if they are fragile. Apple says the cases for these devices will have variable wall thicknesses to improve strength, crack resistance and other physical properties.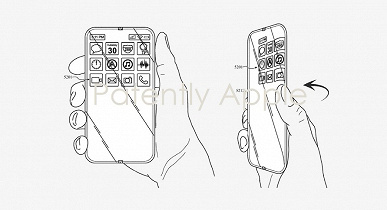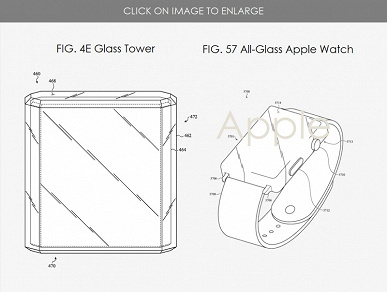 It is unlikely that such devices will appear on the market next year or even in a couple of years. However, the patents indicate that Apple continues to pursue this innovative direction.
.