New Delhi.
If a woman sitting on the back seat of TVS Ronin is wearing a saree, lehenga or suit, then how safe is this bike for her? The second question is, how safe is this bike for small children? Third question for you, what will drive it. How safe is this bike for you especially when you will ride it on wet roads. Today I will answer all these questions of yours in this segment. So let's have a look…
There is only one bike in the 225 cc segment and the name of this bike is TVS Ronin. But does that alone make this bike special? So the answer is no. Because, what makes a bike special are the engine, performance, riding experience, tech features and safety features. In such a situation, we have come up with a new series on TVS Ronin, where we will tell you about its different aspects. But today we will talk about its safety features i.e. how safe is this bike.
How safe for women?First of all, to answer the question that how safe is this bike for women? This is my own personal experience, I have seen many times that two people are sitting on a bike. The female passenger is sitting at the back and suddenly it seems that her saree or dupatta will get caught in the rear wheel of the bike. And this is a very common thing, due to which many major accidents happen. To avoid any such accident in this bike, saree guard has been given in it. This will prevent the cloth from getting caught in the rear tire and you can complete your ride with peace of mind.
How safe is it for small children?
The second experience is also my own. When Bajaj's Discover bike arrived, I was taking its test drive. I gave the bike back to my friend. Meanwhile, my attention got diverted and my foot touched the silencer of the bike. You can understand what would have happened to me after this. This incident happens a lot with small children. To prevent this from happening in this bike, an exhaust cover has been given in it.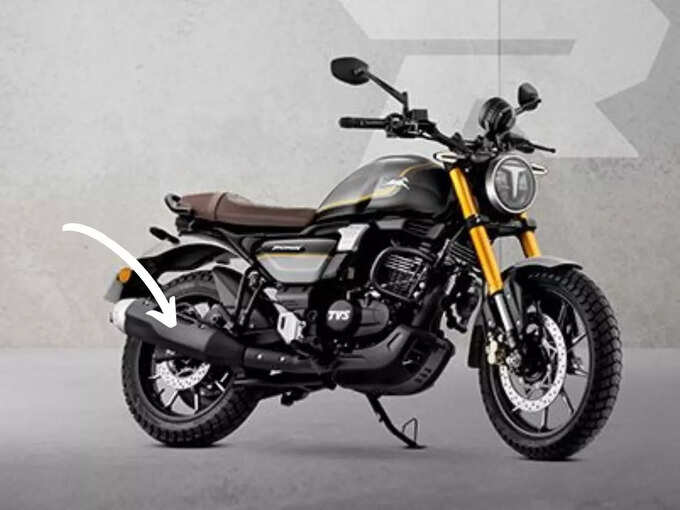 Chain cover will protect from dirt
Thirdly, you will also get a chain cover, which is often seen in electric two-wheelers. This also maintains safety and also reduces the risk of the chain getting dirty.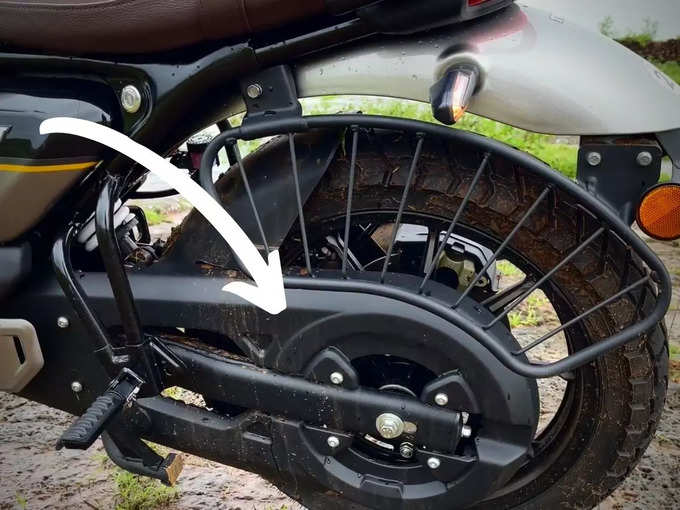 How safe on wet roads?
Finally the answer to that question is how safe is it on wet roads. So it gets two riding modes Urban and Rain. The only difference is that in Rain mode the ABS of the bike becomes a bit more sensitive, thereby reducing the risk of skidding.
What is the price?
Talking about the price of the bike on the go, its starting Delhi ex-showroom price is Rs 1.49 lakh, which goes up to Rs 1,68,750.