Honor will launch tomorrow its first foldable smartphone, called the Honor Magic V.
Honor Magic V competes with Samsung Galaxy Z Fold3, Xiaomi Mix Fold and Oppo Find N. The outer screen features a 6.45-inch OLED panel with a 21.3:9 aspect ratio, 2560 x 1080 pixels resolution and 120Hz high refresh rate support .
Inside is a 7.9-inch screen with a 10.3:9 aspect ratio and a resolution of 2272 x 1984 pixels. It supports 90Hz refresh rate. The hinge part withstands 200,000 openings and closings.
Honor Magic V is the most modern flagship. It is equipped with a Qualcomm Snapdragon 8 Gen 1 single-chip system, as well as support for 66W fast charging and a 4750 mAh battery.
The main camera has three 50-megapixel image sensors at once, in addition, he received two 42-megapixel selfie cameras that are embedded in both screens.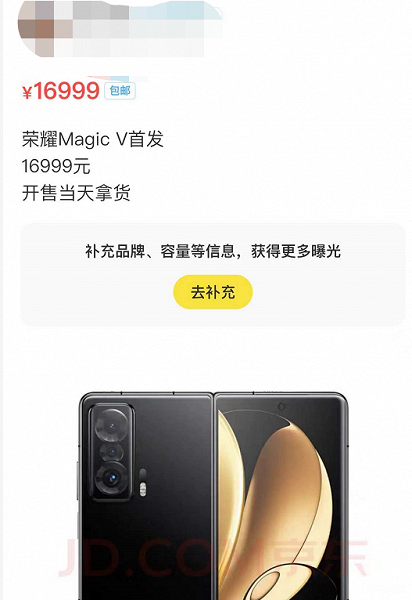 The official price starts at $1570 for the version with 12GB of RAM and 256GB of built-in flash memory, but speculators have already raised prices to $2700.