A unique blockchain platform has emerged that lowers the threshold for participation in blockchain networks. It is characterized in that it can achieve high performance and intelligence of DApps (Decentralized Applications) by embedding an artificial intelligence (AI) framework in the platform.
X-Widget (CEO Kim Seong-woon), a company specializing in blockchain-based payment and business development, announced on the 21st that it will complete the construction of its own blockchain network mainnet, 'MASnet', and begin commercial service in earnest.
Masnet is a blockchain platform centered on business ecosystems such as △sidechain (master platform) △artificial intelligence virtual asset index △blockchain technology evaluation system △contest-based NFT △Filipino overseas worker remittance support service △blockchain project technical support △donation game. am.
Accordingly, Masnet will release a private version in the first half of this year and switch to a public block chain through smart contract node delegation proof of authority (SPoA) next year. Next, it plans to maximize scalability by installing an inter-chain function that supports interoperability with external blockchains.
CEO Kim said, "Masnet, which has been built by concentrating on blockchain technology, development manpower, and infrastructure, is realizing breakthrough technology advancement by separating and operating the mainnet and testnet. It will establish itself as the world's only blockchain platform capable of large-scale data accumulation."
Building an ecosystem-oriented blockchain platform
Previously, since 2018, Xwidget has been working on a project to create a mobile life ecology index based on a network of decentralized autonomous organizations (DAO) and turn it into big data. Through intensive development of blockchain network technology for four years, 'Masnet' has been built, which circulates ultra-advanced artificial intelligence, big data, and blockchain as a service base of a one-cycle system.
Masnet is an ecosystem-oriented blockchain platform. It was developed based on the blockchain technology accumulated through the development of digital asset wallets and side chains such as Master Wallet and Master Bank. We aim for a unique platform that constructs a blockchain node network centered on verified business units participating in the ecosystem and develops the network according to business activation.
In addition, the world's only Ethereum-based Smart Contract Node Delegated Proof of Authority (SPoA) consensus algorithm guarantees high elasticity, fast processing speed, and security of the network. Based on the Ethereum blockchain, which has the largest number of ecosystems and leads the blockchain standard, it also supports all powerful technologies that can realize the ease, portability, and scalability of business DApp development.
In particular, Marsnet has a problem of scalability due to the block creation time that takes more than 15 seconds, △ Excessive electricity when mining according to the proof-of-work (PoW) consensus algorithm. It is evaluated that issues such as speed and scalability of Ethereum such as usage and gas fee are eliminated.
CEO Kim said, "Marsnet is fundamentally removing the burden of participating in the blockchain network by minimizing the gas cost required for network operation. In the previous year, Masnet already developed and serviced sidechains and deployed them as a major component, and thus has an aspect as a next-generation blockchain."
AI technology application, intelligent blockchain-oriented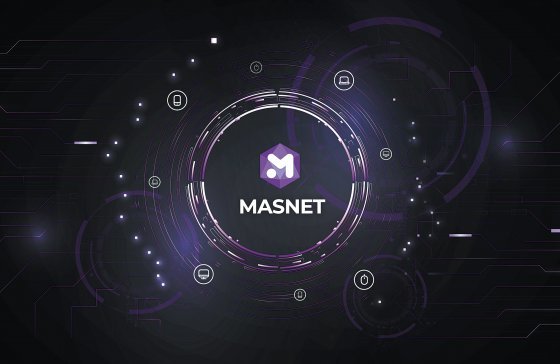 Marsnet pursues an intelligent blockchain with artificial intelligence technology applied. Blockchain produces high-quality, verified data on a large scale by its nature. This rapid growth of data returns as a valuable key asset of artificial intelligence and big data.
Accordingly, Masnet is equipped with an artificial intelligence framework on its platform. A framework is software that provides a development, test, and operation environment to facilitate application or solution development. If the framework is introduced, development productivity and quality can be improved because the areas that need to be developed in common are made in advance by standardization.
The AI ​​framework supports AI-based DApp development to help create an ecosystem and accumulate, expand, and refine data. Through this process of the AI ​​framework, Marsnet is expected to emerge as an innovative blockchain platform that enables high performance and intelligence of various DApps at the same time.
An official from the Xwidget R&D team said, "You just need to run the Marsnet AI framework set up for quick and easy development as it is. Maintenance is easy."
Masnet Sidechain Ecosystem 'Master Platform'
A sidechain refers to a network in a decentralized form by building another chain using a blockchain-based service platform. The master platform, a sidechain ecosystem of Marsnet, is an all-in-one platform service with three core axes: digital asset wallet, banking, pay system, commerce, app, reward, and unstructured data accumulation, semantic analysis, and blockchain.
In this regard, in December of last year, Xwidget advanced the Master Wallet (mobile cold wallet, electronic wallet that is difficult to hack because it is not connected to the Internet), which serves as the gateway to the master platform, and is a 'Master Bank Sidechain' with decentralization (DEX) applied. service launched.
Master Platform, which has evolved into a blockchain-based mobile payment service, is a digital asset integrated management multi-wallet service, Master Bank, △ Pay recharging service with virtual assets, △ Integrated global virtual asset exchange and major coin asset management, △ Convenient transfer of virtual assets using APIs. Support services △AI cryptocurrency price prediction service △AI trading bot service △virtual currency custody service are supported.
Already, through Master Wallet, payment can be made with real-world virtual assets in various applications such as △MasterPay △Masternodepool △XPlace △XCinema △Ecotree.
X-Place is a virtual asset shopping mall that provides mobile gift certificates for famous franchises nationwide, and X-Cinema is a movie discount ticket reservation app that allows you to pay for movies in 320 theaters nationwide with cryptocurrency.
In particular, MasterBank provides an API that can create real-time transactions (transactions) by extending its services to a multi-e-wallet for decentralized integrated management and transaction of virtual assets that is linked with the keystore. In addition, it provides functions that simultaneously support value-added communication network (VAN), electronic payment (PG), and fiat currency (FIAT) of existing card transaction approval/relay and terminals (POS) so that they can be used without update.
CEO Kim said, "The problems of transaction processing speed and fees that are slow in distributed network-based blockchains have been pointed out, but these can be solved by building a sidechain. You can transfer money safely."
Composition of various ecosystems such as AI coin index
In the Masnet ecosystem, a remittance support service for 14 million Filipino overseas workers will be introduced in collaboration with ExpressPay, a large franchised currency exchange and financial service company in the Philippines.
Based on the annual remittance amount of 40 trillion won and 1,700 ExpressPay offline stores, it plans to introduce safe, fast, and inexpensive services using blockchain tokens. In the first quarter of this year, we will start testing the Express Pay Center and field testing for overseas workers in the Philippines.
In addition, 10 major coin index services such as Bitcoin and Ethereum will be introduced. It consists of a data set that combines related economic indicators such as stock prices, gold, and exchange rates using blockchain big data and artificial intelligence.
A blockchain-based technology evaluation system targeting technologies, ideas, and projects will also be introduced into the Marsnet ecosystem. It plans to secure professionalism, fairness and marketability as a collective intelligence evaluation system by reflecting the weights of experts, various committees, and the general public.
If selected as an excellent project in the blockchain-based evaluation system, an ecosystem linked with Masnet will be formed. Marsnet supports the mainnet and wallet technology through the 'M&A STAR 500 project' and matches laws, patents, and tax firms.
The actual M&A STAR No. 1 project was selected as the Song Practice Token Project. In order to offer hope to 38,000 karaoke owners across the country suffering from the novel coronavirus infection (COVID-19), 10% of the payment when using karaoke with the Korea Singing Practices Association in STOKEN Carry out a rewarding project. Business owners can save on publicity costs, and users can use the accumulated S tokens within 10% of the payment amount for the next use.
Marsnet also builds a blockchain donation (donation/sponsorship) ecosystem. By storing the donation results of each donor in the block chain, you can view the transmission records, so you can understand the transparent fund execution flow of the donated funds.
This ecosystem, called the 'donation game', will present a model to reduce global warming and environmental pollution based on cooperation between domestic shipbuilders, global environmental NGOs, and plastic island meta-citizens. After accumulating experience through domestic business, it plans to remove stagnant floating plastic islands in the Pacific, Atlantic, and Indian Oceans.
CEO Kim said, "Through a blockchain-based project with high authenticity and completeness, we will strive to create an ecosystem where digital assets can be used in real life and contribute to society. We will grow into a unicorn company that extends all over the world, including the Middle East, Europe, and the Middle East."