New Delhi: Hero Motocorp Scooters For Delhi Police: On the occasion of International Women's Day, various activities are happening in the country and the world and different companies are saluting the courage of women in their own way or contributing something for them. On this occasion, Hero MotoCorp, the world's largest two-wheeler company, handed over 215 Hero Pleasure 110cc scooters to the Delhi Police Department in a special ceremony. Hero MotoCorp has taken this step to continue its commitment towards Diversity-Inclusion (D&I) and Safety.
Scooter equipped with all necessities for police
Launched under Hero WeCare, the Corporate Social Responsibility (CSR) platform of Hero MotoCorp, these scooters come equipped with sirens, traffic lights and Public Announcement (PA) systems along with other police accessories required. The Pleasure scooters will be used by the police officers for active patrolling in the city and ensuring the safety of women in Delhi. Bhartendu Kabi, Head of CSR and Corporate Communication, Hero MotoCorp handed over these scooters to the Delhi Police Department officials in the presence of Delhi Police Commissioner Rakesh Asthana, senior police officers and officials of Hero MotoCorp.
emphasis on better security
Appreciating this initiative of Hero MotoCorp, Delhi Police Commissioner Rakesh Asthana said that the relationship between Delhi Police and Hero MotoCorp is long and these scooters are a sign of the company's deep appreciation for the hard work put in by the police officers. These scooters will be used by our women officers on the field to ensure the highest safety for women in the city. Such initiatives encourage the police to continue to enforce the law and make roads safer for themselves as well as for the people. At the same time, Bharatendu Kabi said that as a responsible corporate, Hero MotoCorp is committed to promote diversity-inclusion and road safety. We are delighted to partner with the Delhi Police to assist them in ensuring the safety of women in Delhi. These scooters are specially equipped with add-on accessories to meet the policing requirements.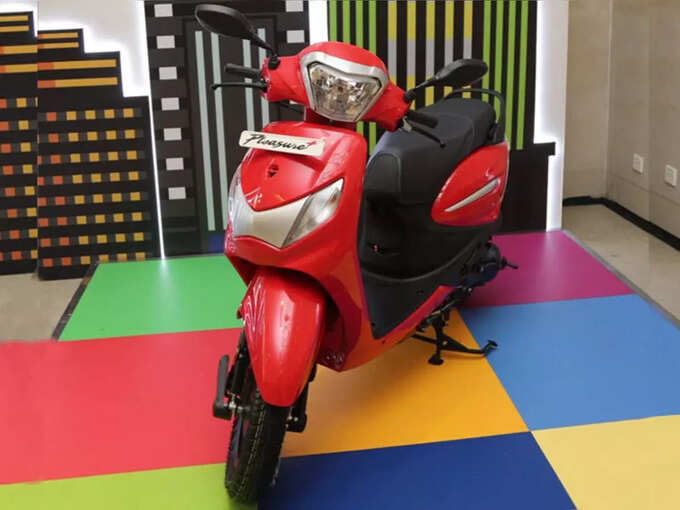 Scooters given to 11 states
Hero MotoCorp has so far managed State Police Departments in 11 states of India – Uttar Pradesh, Chhattisgarh, Rajasthan, Maharashtra, Telangana, Haryana, Uttarakhand, West Bengal, Karnataka, Odisha, Madhya Pradesh as well as two Union Territories namely New Delhi and Puducherry. Through its tie-up with the police departments have given thousands of motorcycles and scooters. Also the company has empowered many police officers under its CSR program 'Hero We Care'.