ASRock has launched new socket AM5 motherboards into the market. And they turned out to be problematic, but the point here is not in the technical aspects. As it turned out, the new boards with AMD X670E logic had a specific defect – their RAM slots were covered with a sticker that could hardly be torn off. Because of this, traces of glue remained on the connectors.
According to Reddit, the problem concerned the first copies of the X670E Steel Legend line. On the sticker itself there was a warning that after resetting CMOS, the first launch could be long – up to 6.5 minutes when installing four 32 GB modules.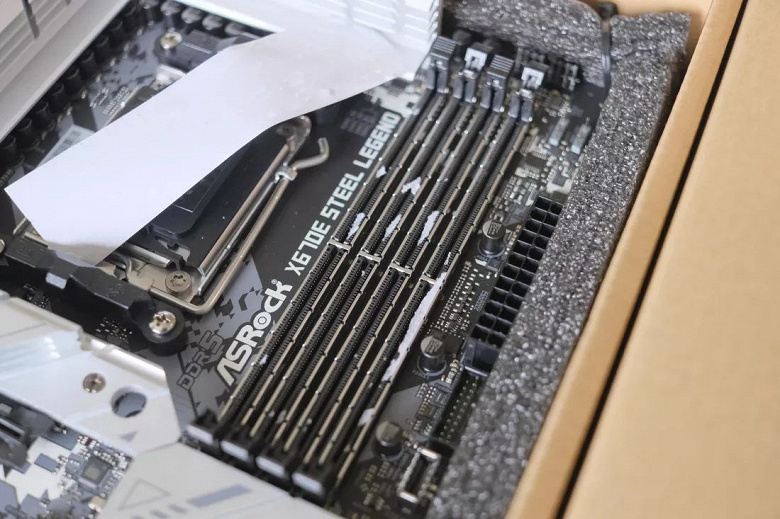 This sticker was supposed to warn potentially dissatisfied customers about a slow system boot, but caused a warranty claim for a different reason. To the credit of the company, they decided not to tempt fate and simply changed the boards to new ones.
It is noteworthy that the slow first boot manifested itself on older BIOS versions, they were updated back in September, and new boards come without stickers. So the first buyers were just a little unlucky. At the same time, we note that it is not yet clear whether the boards are changing around the world or only in certain countries. In extreme cases, the source recommends cleaning the connectors.
Previously online appeared photo of ASRock A770 and A750 video cards.