"Chinese Automobiles" collected statistics on sales of cars from the Celestial Empire based on the results of the first half of the year in Russia.
Since May, Chery has not shown monthly sales volumes, but nevertheless disclosed half-yearly figures. It turned out that Haval Jolion was ahead of Chery Tiggo 7 Pro by only 150 cars. The third place was taken by Geely Coolray.
Chery Tiggo 4 is about to catch up with Haval F7, the difference between them is only 7 cars, and Chery Tiggo 8 Pro takes the sixth place.
There was no data for Chery and Exeed in June, so Haval Jolion and Geely Coolray took the top two positions. In addition, rare guests made it to the top ten, including the DFM 580 and FAW T77.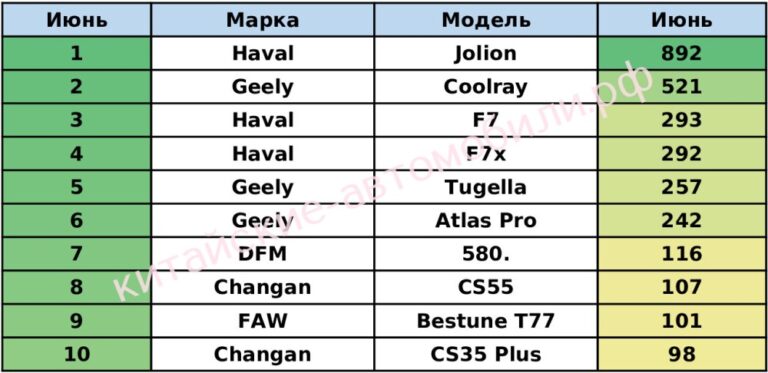 It remains to be hoped that Chery will again begin to publish monthly sales statistics. This will make it easier to track the situation in the market.