New Delhi
GoZero Mobility Expansion In North East India: Gojiro Mobility, a popular British company that makes electric bikes, is trying to expand in the Indian market and in this effort, it is planning to invest 1 million US dollars in the next 3 years in the market of North Indian States, ie North Eastern countries. . Along with this, she is also working towards providing more than 100 jobs in these markets. Gojiro is known for manufacturing premium electric performance bikes and signature lifestyle merchandise, which now plans to expand into the markets of North East India.
Growing Popularity of Clean Vehicles
British e-bike maker Gojiro Mobility has come up with an aggressive plan in view of the growing popularity of clean vehicles in the North East markets in India. The proposed investment will be for setting up of a large retail network and local assembly units in the area. This will create the capability to enable same day delivery by making e-bikes faster and create new jobs in the sector. The new investment by the company will enable local entrepreneurs to partner for e-bikes, as tourism in the region is creating a lucrative opportunity and demand for e-bikes. Gojiro Mobility will also focus on promotion among delivery people.
'India largest two wheeler and cycle market in the world'
Elaborating on the company's expansion plan, Sumit Ranjan, Co-Founder, Gojiro Mobility said that India is the largest two wheeler and cycle market in the world and North East India is a strong market for e-bikes, which has so far been e-bikes. For bikes has remained untouched. We see significant demand for our products in this region and this is the right time for us to expand into the North East market. We expect to sell 15000 units annually with our presence in the Northeast. We also aim to provide job opportunities to the local people with the proposed investment, which will enable Gojiro e-bike retailers shops in 7 partner states namely Arunachal Pradesh, Assam, Meghalaya, Manipur, Mizoram, Nagaland and Tripura. In this direction, as brands in these states are seeing a lot of demand for EVs.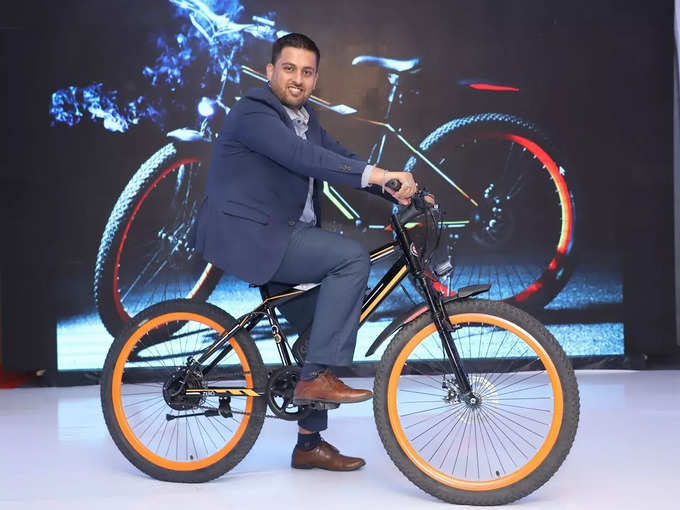 Environment friendly and trendy medium
Let us tell you that Gojiro Mobility provides convenient, environment friendly and trendy means of transport. The company recently launched its new initiative 'Switch', which has been running successfully for a month and has already received over 2000 inquiries for the exchange. Consumers want to leave their traditional cycles and switch to Gojiro e-bikes. Gojiro Mobility has a strong intention to introduce best performing e-bikes and create a green medium for transportation.