New Delhi.
Gozero Skellig Pro X Electric Bike Review: Along with electric cars, electric scooters and electric motorcycles in India, the trend of e-bikes is also in full swing and many companies have introduced many great products in the e-bike segment in the Indian market. One of these is Gojiro, which is a British electric bike maker and its premium electric bikes are quite popular in India. GoZero sells the Skellig Series Electric Bikes in India and the GeZero Skellig Pro X is quite a force to be reckoned with, which has emerged as a great option for people with its great looks, latest features and good battery range.
We used Gozero Skellig Pro X for about a month and after that whatever our experience about this electric bike was, how this bike is, how it runs, how long it charges, once We are going to tell all this information in a detail review, how much distance it can cover on a full charge and what are the benefits of gear and pedal assist.
Look, Design and Build Quality
Be it any electric motorcycle or electric cycle, first of all people definitely see how it looks? Equipped with a matte dark gray frame and black graphics, the Gegyro Skellig Pro X looks stunning and feels like a premium e-bike. This bike with completely steel body is sporty to look at. Especially seeing its front look and side profile, you will really feel that it is a premium e-bike. If you customize some things in it, then it looks even more spectacular. Overall, its design is good and its build quality is also very good. You have the option of customizing the headlight as well as the mudguard etc., after which the Skellig Pro X looks quite premium. Its wheel size is 26×2.35 inches.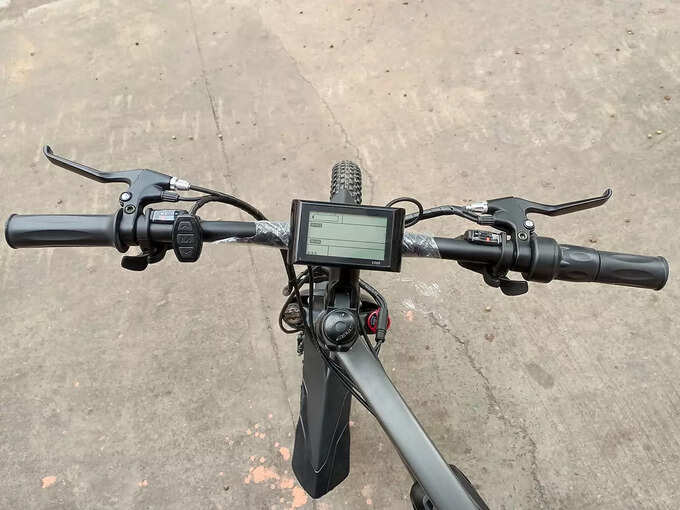 Gear, Speed ​​and Pedal Assist
Whenever you drive an electric cycle, you keep in mind that how is it to run and when we have to run manually with the battery off, is it comfortable to run or not? Keeping all this in mind, Gojiro has given 5 level pedal assist and 21 speed micro shift gear, which you can easily control and execute and it does not put stress on your feet or shift gears. There are any kind of related problems. In its right handle, you get the throttle setup, which can be easily rotated to steer the Skellig Pro X electric bike at a speed of up to 25 kmph. Overall, you get to enjoy a very smooth ride and maintain good grip on the handlebar as well as the pedal, which is very important.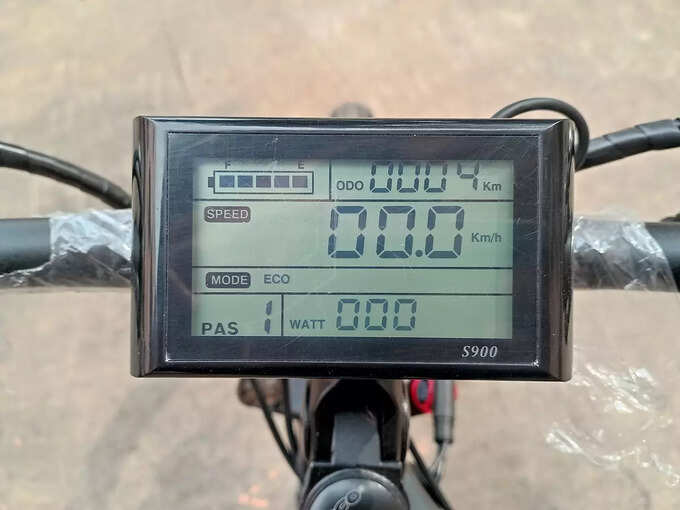 Display and Features
The Gojiro Scaling Pro sports an LCD Class 2.0 display, which is the prime way to showcase the many attractive features of the electric bike. It comes with riding modes like Normal, STD and Turbo, along with features like battery charging status, speedometer, odometer, motor temperature, gear indicator and watt consumption. Gojiro Skellig Pro X comes with safety throttle auto cutoff, adjustable handlebar, walk mode, cruise and many more. Its speed is 6 kmph in walk mode. A setup of 3 buttons has been given in the left handlebar, from which the features visible in the display are controlled. This electric bike gets disc brakes both at the front and rear as well as Class 3 shock absorbers, which you can adjust as per your requirements.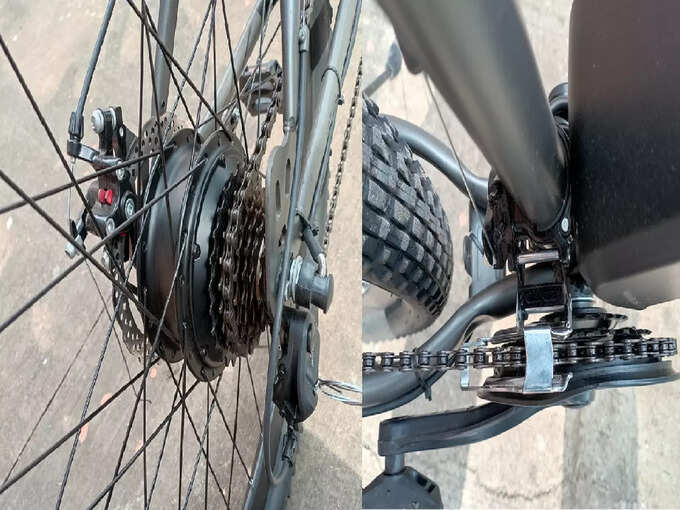 Battery, Driving Range and Charging Time
The Gojiro Scalig Pro X is powered by a 250W electric motor and 400wh lithium-ion battery, which is detachable, meaning you can detach the battery according to your needs and charge while cycling. You also have the option to lock and turn off the battery. That is, if you want to run it manually without using the throttle, then you can turn off its battery. Now let's talk about the battery range and speed, so on a full charge once, we drove it easily for 60 kilometers and there was no problem. Though the company claims 70 kms per charge, you will be able to easily drive it for 50 to 60 kms under any conditions. It takes about 4 hours for the GoJiro Scaling Pro battery to be fully charged, which is fair.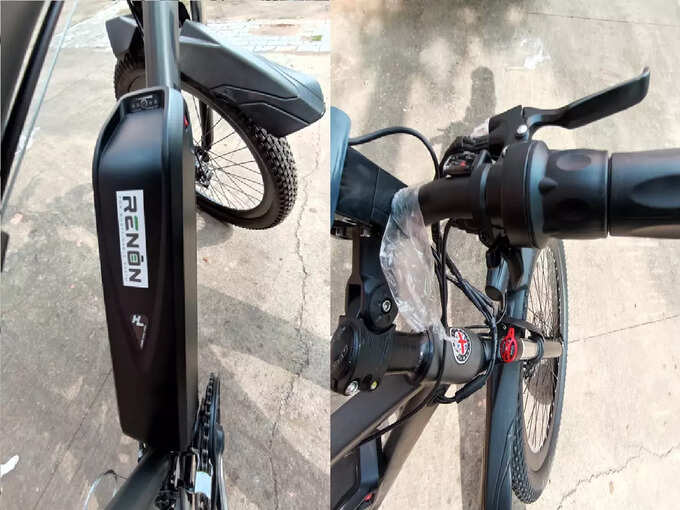 performance and comfort
Gojiro's premium electric bike or when it comes to the performance of the e-bicycle, it pleases you on every scale. Be it the seat, pedals or gear, you get to enjoy a smooth ride in all these modes and do not face any kind of problem. You feel comfortable while driving the GoJiro Skellig Pro and get good speed even during climbs or high winds, which is a must for many riders. My weight is 90 kg, but even after traveling a long distance, I did not face any problem on this e-bike. You get a lot of benefit from Pedal Assist even when you are driving manually. Also the micro shift gears are enough to make your ride more luxurious.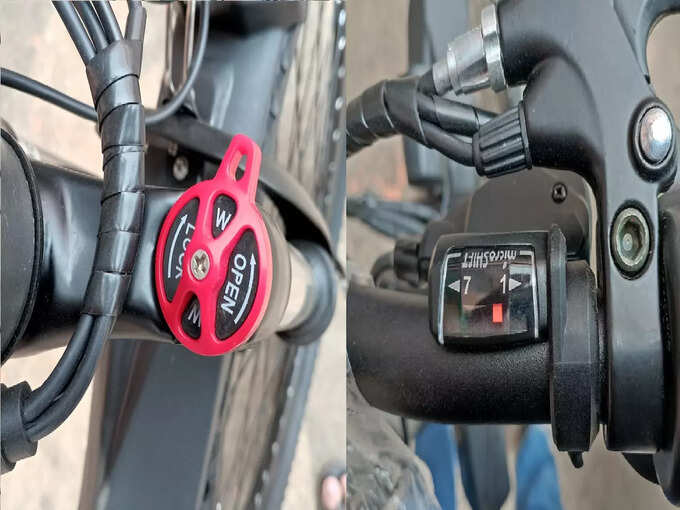 Price and my opinion
Gojiro's cool electric bike Skellig Pro X is currently priced at Rs 45,999 in India and if you customize some more stuff in it, then it may cost you some more money. Overall, it looks to give a tough competition to electric cycles from companies including AAP Hero, News, eMotrad and Pedlage among others. I would recommend to people that whether it is for city rides, fitness purposes or any other urgent work, Gojiro is the best option for you, which is a combo of premium looks as well as good performance.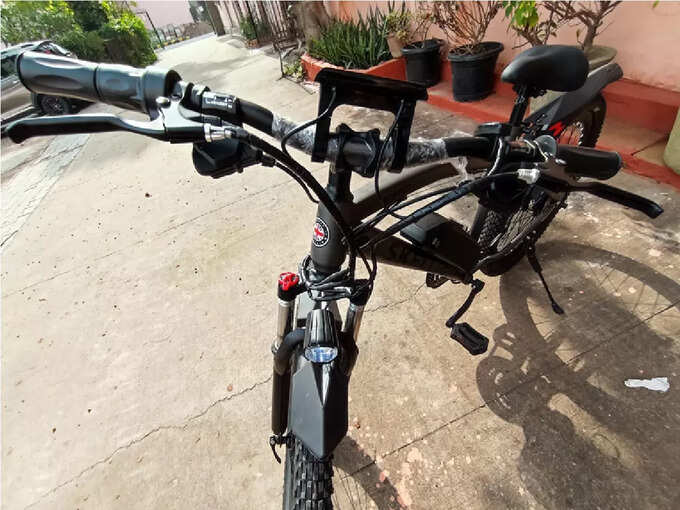 Importance of e-bike in urban life
Let us tell you that nowadays the craze of electric bike or e-cycle is increasing very fast in urban life. People are putting more emphasis on buying electric cycles instead of buying electric scooters or motorcycles and with this they are using it to keep themselves fit as well as going to the office. The biggest advantage of an electric bike or cycle is that it is the best exercise for you. If you want, run it manually or in case of fatigue, run it on battery and go anywhere. In such a situation, to improve the lifestyle of the people, Gojiro has introduced e-bikes of different price ranges in front of the people and they also sell well.