New Delhi.
Ministry Notice To Electric Vehicles Companies: Some incidents of fire in electric scooters in the country in the past are getting a lot of impact. While electric two-wheelers are being touted as the future of mobility, people are upset after several cases of fire in electric scooters. The government has also taken this issue seriously and has started investigation against the companies making electric scooters. The Central Consumer Protection Authority, which works under the Union Consumer Affairs Ministry, has recently sent notices to two companies making electric scooters. Scooters of both the companies have exploded in the last month i.e. in April 2022.
Government notice to companies making electric scooters
The names of these two companies are Pure EV and Boom Motors. Not only this, the government has taken a strict approach in this matter and the Central Consumer Protection Authority, ie CCPA is investigating the cases of fire in other electric scooters thoroughly. According to reports, these notices will also be sent to other companies making electric scooters. Significantly, in view of these incidents, the government has started work on making new quality standards and these quality standards will be revealed in the coming months. After this, companies making electric vehicles will have to follow these standards.
panic among people
Let us tell you that some time ago a case came to light in Telangana, when an electric scooter exploded while charging and then caught fire. However, no one was hurt in this accident. According to reports, this scooter belonged to a company in Gurugram, named Benling India. However, it is not clear which model of this electric scooter has caught fire.
Electric scooters of many companies have caught fire
Let us tell you that so far electric scooters of companies like Okinawa, Pure EV, Boom Motors, Jitendra EV and Ola Electric have caught fire. Following these incidents, the Okinawa company has recalled 3215 units of its Praise EV electric scooter. At the same time, companies like Ola Electric and Pure EV have also taken similar steps. While Ola Electric has recalled 1441 units of its S1 Pro electric scooters, Pure EV has also recalled 2,000 units of its electric scooters.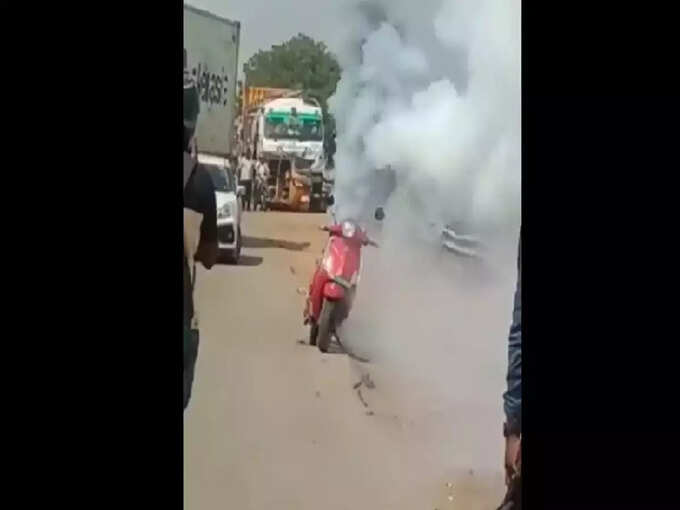 Government is checking the batteries of electric scooter companies
The government had also formed a committee, which also examined the batteries of three companies making electric scooters. These companies include the names of companies like Okinawa, Pure EV and Ola Electric. It is believed that the full report of the investigation will be filed within the next two weeks. However, even in the initial investigation, problems have been found in the batteries of these companies. The problem has been found in the cells and modules of the Okinawa battery. On the other hand, the problem in Pure EV has been told about the casing of the battery. Talking about Ola Electric, problems are being seen in the battery cell and battery management of this company.