Earlier this year, Google nominally announced its Pixel Tablet, but didn't reveal any details. Somehow, a pre-production sample has already fallen into someone's hands, and now the device is being sold.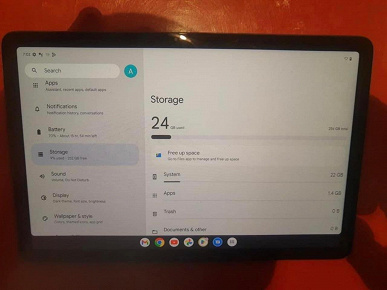 Who exactly sells the tablet is not clear, but it is worth noting that the device was priced at just $400, and this includes a docking station with an integrated speaker system. The seller has two similar tablets.
We are more interested in the technical details. This copy has 256 GB of flash memory, you can also see a fairly large screen and very thick bezels. Previously, there was information that the device will receive an 11-inch display.