It's no secret that data centers, among other things, require huge amounts of water for cooling. As it turned out, sometimes the consumption of individual objects can be impressive.
At one time, journalists turned to the leadership of the city of Dulles in Oregon to find out how much water the Google data centers located there consume. The city did not want to answer, so the journalists had to go to court. As a result, more than a year later, the data was nevertheless published, and it turned out that in 2021 alone, Google used more than 1.3 billion liters of water. And this is without taking into account sea water, which data centers also use.
The data also showed that Google's The Dulles facilities have almost tripled their water usage in five years, and the trend will continue as Google plans to expand and build two more data centers. In total, the search giant now consumes 29% of all water consumed by the city.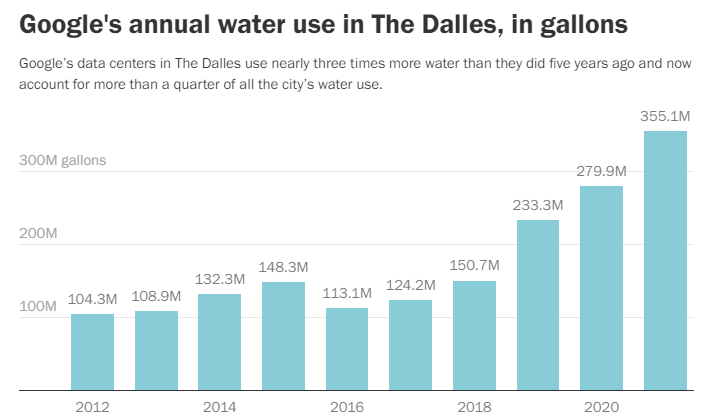 Google now has an agreement with the city that commits the company to upgrade the Dulles water system for nearly $30 million, which should improve the situation. But experts worry that a further increase in water consumption can lead to sad consequences in the region's ecosystem.