The team at the increasingly popular Vivaldi browser has announced the release of a massive update to Vivaldi 5.0, which adds a number of innovations not available in the market-dominating Google Chrome browsers.
The desktop version of the browser, available for Windows, macOS and Linux, has several important innovations. Firstly, in addition to the built-in translator of web pages, the new version adds the ability to translate only the text selected on the page. The translation sidebar is used for this purpose. Also in the new panel, you can view the history of translations.
Secondly, the design themes can now be shared with other users. Also, the downloads sidebar can now be reconfigured to display downloads in a dialog box, command control has been expanded – page effects have been automated and the search for selected text in a specific search service has been automated.
In the version of Vivaldi 5.0 for Android, it became possible to place groups of tabs on a two-level panel, by analogy with the desktop version. Also, in the browser settings, there are new options that allow you to compact tabs: disable the display of the close button on background tabs and display only website icons.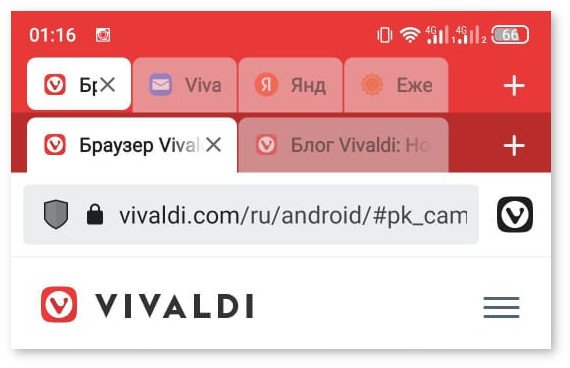 The tablet version has a sidebar where you can manage bookmarks, notes and downloads.
In addition, Vivaldi 5.0 for Android now has the ability to add highlighted text on a page to an existing note, and a light theme toggle has been added.
.