Google has begun testing an important user interface change on the Google Play Store.
In the application, on the bottom panel, there is a fifth tab called Offer. Suggestions are located between the Applications and Movies tabs.
The Suggestions tab displays Suggestions for Apps You May Like and Suggestions for Games You May Like. Basically, the tab provides a summary of current sales and discounts for games and apps in one place.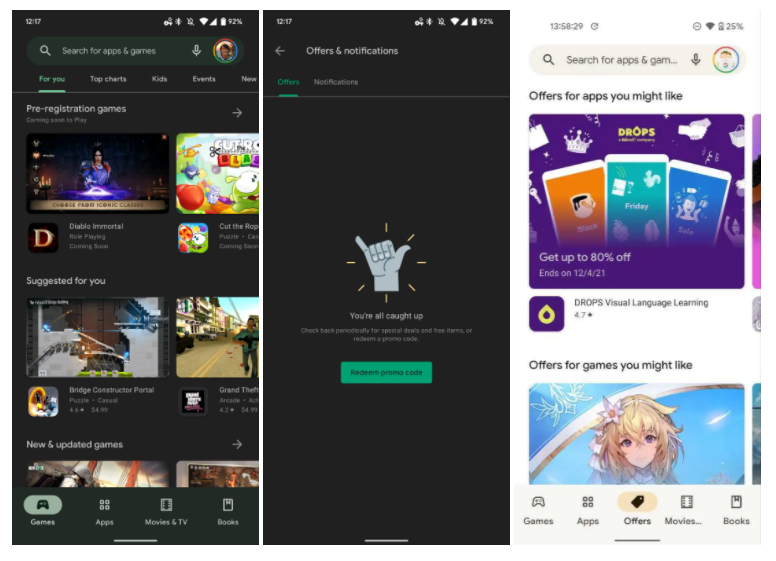 However, it is significantly different from the "Offer and Notifications" section, which is displayed on the user's profile page.
At the moment, the function is not yet widespread and is in the testing phase.
.