New Delhi: Hero Lectro Electric Cycles Experience Centre: Hero Lectro, the electric cycle brand of the popular cycle maker Hero Cycles, has given another great gift to the people of Delhi. Yes, Hero Lectro has launched its second Exclusive Experience Center at Ashok Vihar, Delhi, which is very beneficial for the customers as well as increasing the company's presence in Delhi. Hero Lectro's new Experience Center gives customers an opportunity to explore the detailed range of e-cycles and enjoy real-life experiences.

get a great experience
Hero Lectro's new Experience Center in Delhi was inaugurated by Rakhi Gupta Bhandari, Principal Resident Commissioner, Punjab, Deepak Kedia, Inspector General of NSG and Abhishek Munjal. These e-cycles from Hero Lectro are useful to cater to a variety of needs including travel, holiday, fitness and adventure including cargo. At the Experience Center, customers can avail Hero Lectro's 'Bike Doctor' service which includes after-sales service, specialized equipment for maintenance and repair and trained technicians. The Special Store at Hero Lectro's Experience Center also offers self test-ride facility to the customers.
Essential e-cycles for people
Let us tell you that Hero Lectro is soon going to introduce a plan for customers across the country, so that customers will be able to take advantage of e-commerce options. Speaking at the launch, Aditya Munjal, CEO, Hero Lectro said that the Hero Lectro Experience Centers have been designed to reflect the lifestyle and energy of today's generation of cyclists. By creating e-cycles for all kinds of specific uses, we intend to make electric cycles the preferred choice for those looking for sustainable and agile mobility.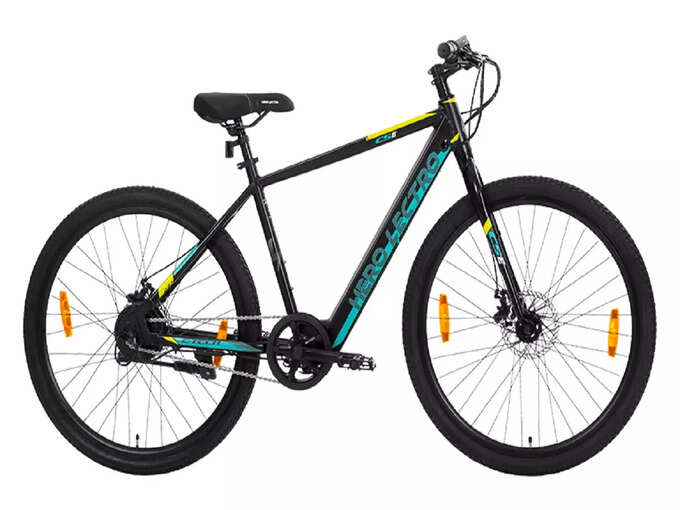 plethora of features
With 70 per cent of commuters in India traveling less than 20 km per day, e-cycles are one of the most eco-friendly solutions for short distance mobility. E-cycles are emerging as the first preferred mode of transport for commuters, coupled with rising fuel prices coupled with spreading mass health awareness among people. Let us tell you that the Hero Lectro e-cycles have 4 riding modes like Bluetooth, Smartphone App Connectivity, Easy Charging Mechanism, Safe RFID Key Locking Mechanism, Smart LED Display, Pedal, Cruise, Pedaleck (Pedal Assist) and Throttle along with 60 kmph. With a riding range of up to .