The VKontakte team announced the launch of a new useful feature in the VK Calls video conferencing service. Now, during a video call, users will be able to watch together any videos, live broadcasts, and even films with TV shows hosted on the VK Video platform.
When viewing together, viewers can share their opinions about what they saw with the help of emoji reactions, text messages and voice. Shared viewing is available for both two-party video calls and large-scale video calls.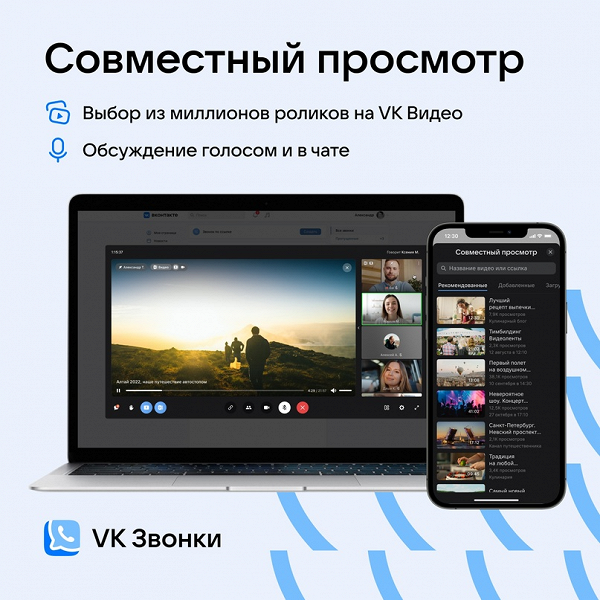 The innovation is available by clicking on the "View video" button in a video conference. As the developers note, joint viewing can already be arranged on all VK Calls platforms, as well as in the main VKontakte application and the web version of vk.com. The exception is iOS apps, where new features will become available soon.