Already on October 12, the GeForce RTX 4090 video card will go on sale, but today thematic resources were allowed to publish photos of the video cards themselves.
Thanks to related posts, we can see for example how much the reference RTX 4090 FE is larger than many other cards. At the same time, the same RTX 3090 FE is approximately the same in size and even slightly longer, but the novelty is thicker. The RTX 4090 FE weighs almost 2.2 kg.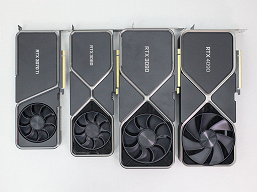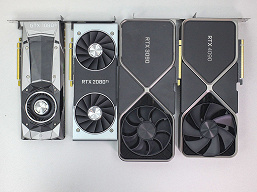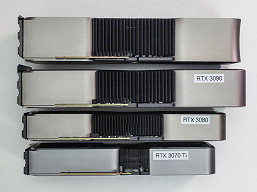 At the same time, non-reference adapters, with the exception of options with a GSO, are much larger. As we mentioned earlier, these cards can be over 350mm long and thick enough to take up four expansion slots.
It is not yet clear which 3D card will be the longest or heaviest, but from what is known at the moment, the record holder is the Asus ROG Strix adapter with a length of 355 mm and a mass of 2.5 kg.
You can also see how much the RTX 4090 is larger than a banana.