Nvidia today launched the GeForce RTX 4090and at the same time made available the latest GeForce Game Ready 522.25 WHQL driver.
As it turned out, the new driver significantly improves the performance of GeForce graphics cards in DirectX 12 games without any AI-based technologies and other things.
Growth is highly dependent on games. In some projects, this is only 5%, but, for example, Assassin's Creed Valhalla in Full HD, the increase reaches 24%, which is very, very much.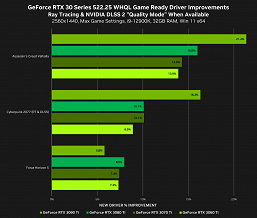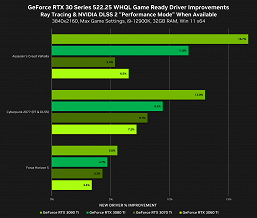 Nvidia says it has enabled new shader compilation optimizations, reduced CPU usage, and added support for the Resizable Bar in a number of games.