The GeForce RTX 4090, among other things, stands out for its impressive frequency potential. And today we can see what the new Nvidia GPU is really capable of.
Overclocker OGS managed to overclock the RTX 4090 core to an incredible frequency of 3.7 GHz! To be more precise, the frequency was 3705 MHz, which is an absolute record for graphics processors.
Thanks to this overclocking, the enthusiast managed to set new records in some benchmarks at the same time. For example, in 3DMark Port Royal, the overclocked adapter scores almost 31,100 points, but at a GPU frequency of 3570 MHz.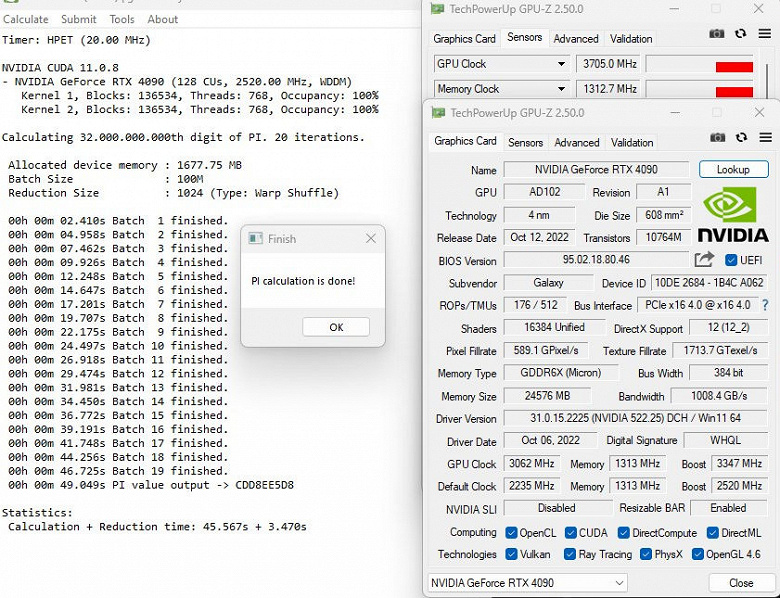 Record overclocking became possible thanks to the appearance of the Galax GeForce RTX 4090 HOF adapter. We are already yesterday seen the board of this modelbut it turned out that Galax had already sent out the devices to overclockers, since that's what the HOF models are focused on.