The closer the announcement of GeForce RTX 40 video cards, the more information about them appears on the Web. After information about a colossal number of GPU AD102 transistors photos of the packaging of the Gigabyte RTX 4090 adapter have appeared.
Including we can see the image of the card itself, and there is something to look at. First of all, of course, the cooling system attracts attention. It's not clear how many slots the card takes up (three or four), but it's clear that it's incredibly tall. More precisely, it is CO that is high. It may even be the tallest graphics card ever, but the bottom line is that other RTX 4090s can be just as big or even bigger.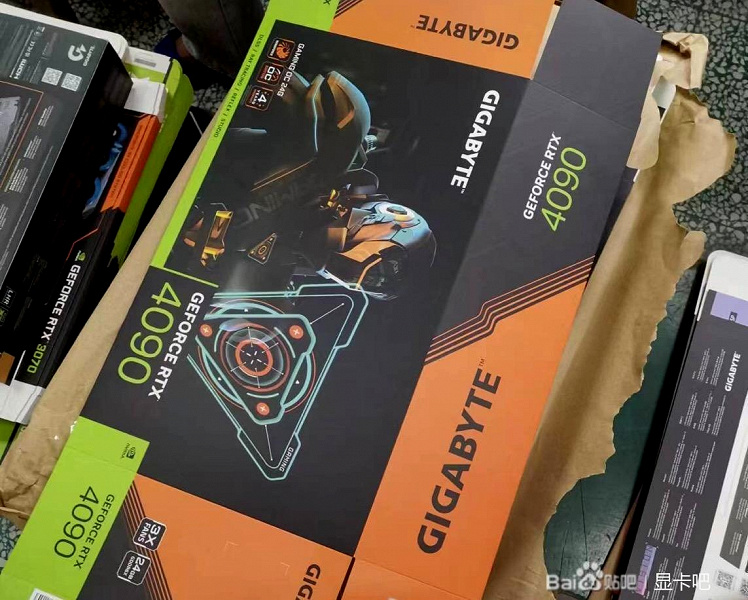 The dimensions of the fans are not specified, but they are definitely very large. The announcement of new products may take place as early as September 20, and the RTX 4090 should enter the market in October.