At its event yesterday, Nvidia showed off a teaser for a tech demo of the Racer RTX, which is built on the Nvidia Omniverse platform and powered by the GeForce RTX 40 series graphics card.
"The Racer RTX showcases the latest Nvidia technologies including real-time ray tracing, DLSS 3 and PhysX. This November Racer RTX will be available as a playable tech demo for GeForce RTX 40 series GPUs. RC cars never," Nvidia said.
In addition, the company has unveiled RTX Remix, its new tool for reimagining classic games. It is an Nvidia Omniverse based toolkit that allows you to remaster, improve textures, improve lighting and add ray tracing thanks to artificial intelligence. The authors showed an example of how Remix works based on The Elder Scrolls 3: Morrowind. The RTX Remix will run exclusively on the fourth generation Tensor Cores found in GeForce RTX 40 series graphics cards.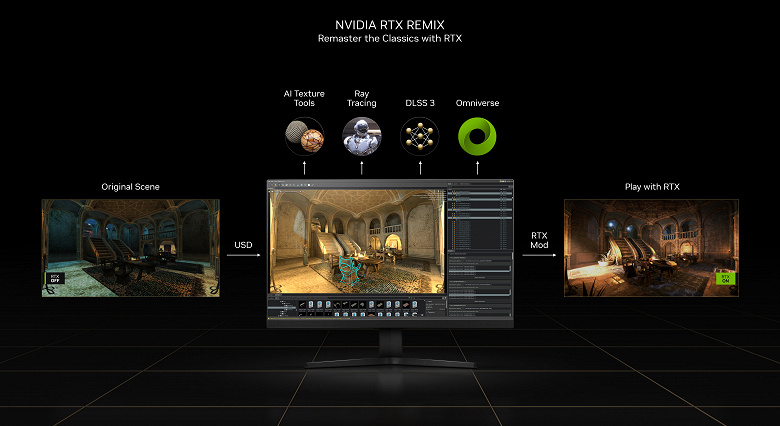 Recall that yesterday Nvidia made a presentationwhich presented the first models of GeForce RTX 4000 video cards with Ada Lovelace GPU and showed DLSS 3.0 anti-aliasing technology.