The GeForce RTX 4080 16GB video card is already showed what it is capable of in 3DMarknow we can evaluate other features of the adapter.
It turns out that in the same benchmark, the GPU of this video card worked at a frequency of 3 GHz! The card at the same time consumed 333 watts, but surprisingly, the core temperature was only 61 degrees.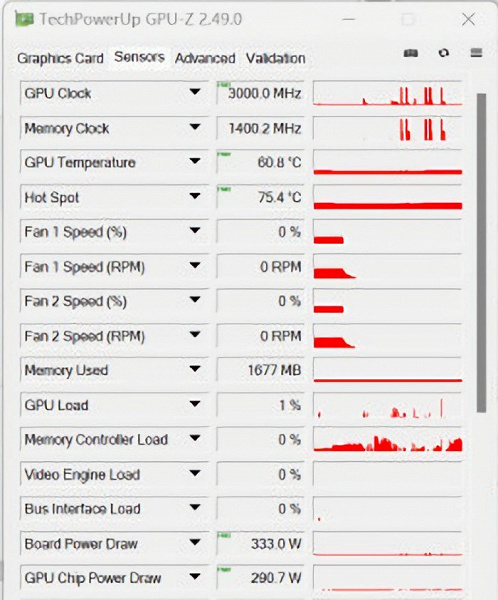 True, we do not have exact data on whether the native cooling system was used or, for example, liquid. There is also no data on whether GPU overclocking took place, although the memory frequency corresponds to the reference value. This fact may indirectly speak in favor of the lack of overclocking, but this is not at all necessary.
In any case, what matters to us is that the RTX 4080 GPU and RTX 4090 can operate at frequencies of 3 GHz without extreme overclocking.