About presented yesterday Nvidia GeForce RTX 40 graphics cards a new information.
Let's start with the top-end GPU AD102. The GPU is made up of 76.3 billion transistors, just like recent leaks said. GPU die area is 608.4mm2. For comparison, GA102 contains 28.3 billion transistors and has an area of ​​628 mm.2.
We know that this GPU has 18,176 CUDA cores. Now it has become known that the AD102 also contains 568 fourth-generation tensor cores and 142 RT cores responsible for ray tracing. Recall that the RTX 4090 has only 16,384 CUDA cores active, that is, there are fewer other active cores than a fully active GPU. Core headroom suggests that Nvidia may release a GeForce RTX 4090 Ti in the future.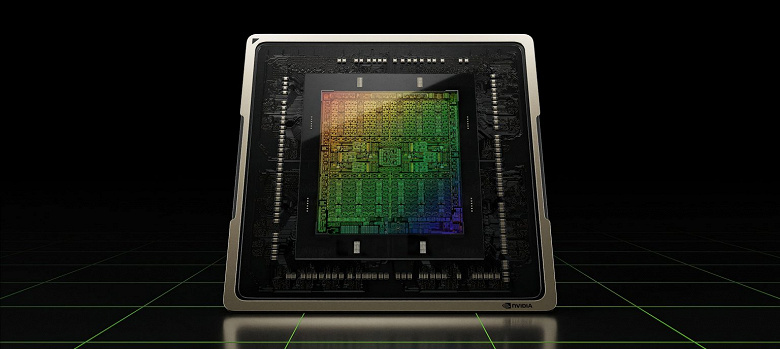 The second important point is that the new Nvidia adapters did not receive a PCIe 5.0 interface, but are content with PCIe 4.0.
As for the power connector, Nvidia uses the new 12-pin PCIe 5.0 port, but at the same time, reference adapters will come with an adapter for three eight-pin connectors.
As a reminder, Nvidia says new graphics cards can be overclocked to over 3 GHz on the core. We have also already got acquainted with the impressive technology DLSS 3 and saw how the RTX 4090 can be 2-2.5 times faster than the RTX 3090 Ti, but only under one important condition.