Prices for video cards are falling not only in Europe, but also, of course, in the USA. And in the US, as is usually the case, prices are even lower. The source decided to assess the situation in the US market, at the same time touching on the secondary market on eBay.
As you can see, retail prices for almost all Radeon RX 6000 video cards are below or equal to the recommended ones. The only exceptions are the Radeon RX 6800 and 6800 XT, but the premiums there are small. But the RX 6900 XT can be bought for $850 versus the $1,000 recommended price, while the RX 6600 has dropped to $275, and the prices for this adapter are not much lower in the secondary market.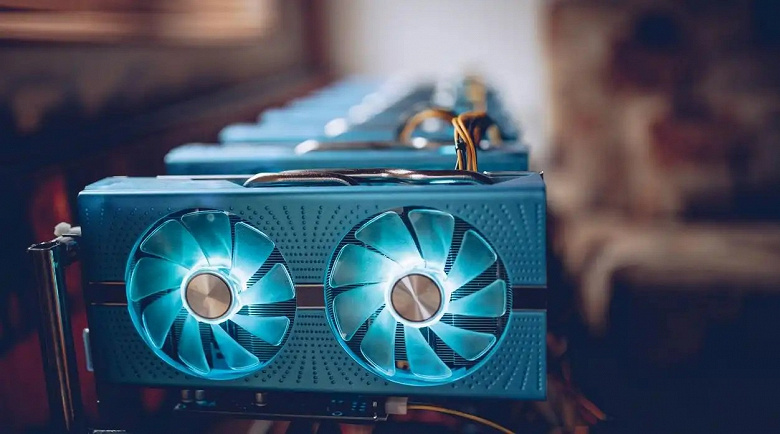 As for Nvidia cards, the RTX 3090 Ti is 17% cheaper than the recommended price. But at the same time, everything that is located below the RTX 3080 in the current line of the company retains margins, and they are always above 15%. The most overpriced right now is the RTX 3050 with a markup of 31%, and even in the secondary market prices are higher than recommended.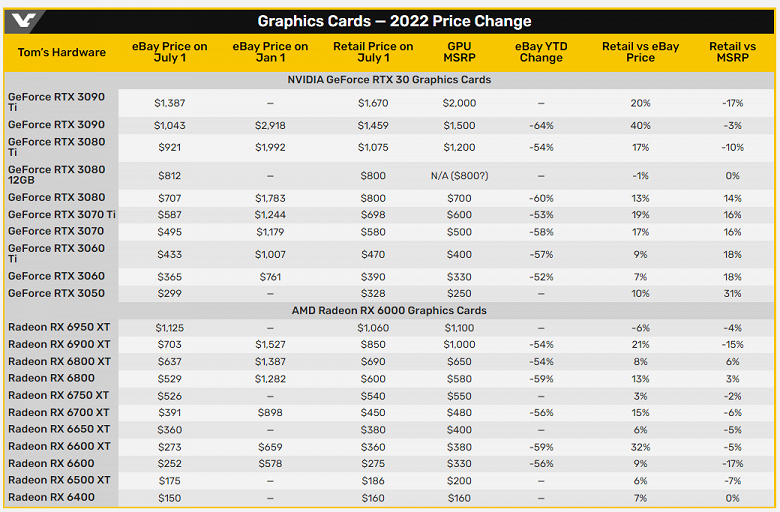 Separately, it is worth looking at the fall in prices in the secondary market for six months. In most cases, we are talking about more than a twofold reduction, and the RTX 3090 has fallen in price three times!