The official start of sales of the GeForce RTX 3080 video card with 12 GB of memory, presented at CES 2022, is expected today, but so far there is no certainty that Nvidia will announce the official price of this model: it will not have the basic version of the Founders Edition, therefore, the company's partners themselves will determine prices based on the features of a particular model – cooling system, overclocking, component base, etc. However, stores in Germany and France have already started selling the novelty.
Germany's largest store, Mindfactory, offers two options: the MSI RTX 3080 12GB Gaming Z Trio for € 1,700 and the MSI RTX 3080 12GB Suprim X for € 1,800. For comparison, in the same store the Gigabyte RTX 3080 10GB Gaming OC / Vision OC costs 1,400 euros. It turns out that the difference in price between the old and new versions of GeForce RTX 3080 is 300-400 euros. MSI RTX 3080 12GB Gaming Z Trio is also presented in the French store – for the same 1,700 euros including taxes.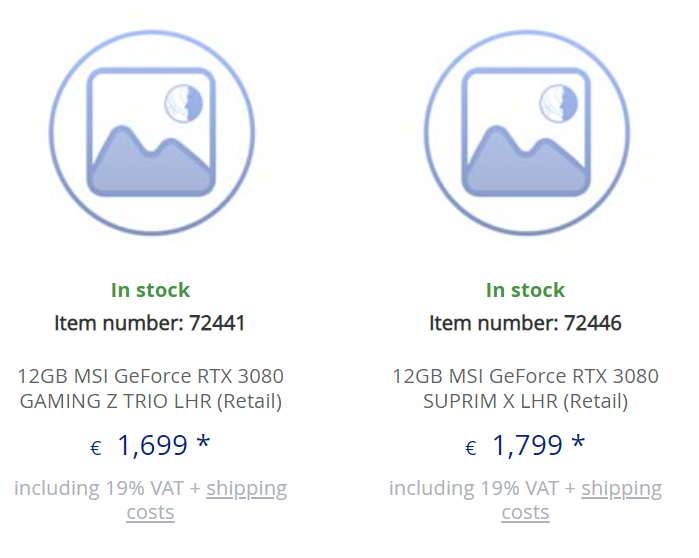 The 300-400 euro markup is quite a lot, but it should be borne in mind that the GeForce RTX 3080 with 12 GB of memory differs from the 10 GB version much more than the name suggests: it has more CUDA cores, tensor and Ray Tracing cores, as well as a wider memory bus.