One year after the announcement that Nvidia introduced the GeForce GT 1010 graphics card on the Pascal GPU, which is definitely not in danger of shortage, this novelty is finally seen in the "wild nature" – on the Chinese trading platform Taobao. The description of the lot includes photos. These are the first photos of the GeForce GT 1010, except for the image of the reference sample.
The card, which is offered for about $70, is different from the reference sample. This applies not only to the cooling system, but also to the printed circuit board, on which, by the way, there is no Nvidia logo. This is probably a consequence of the fact that we have a semi-modified OEM version for Lenovo PCs. It is equipped with HDMI and VGA connectors, not HDMI and DVI as the reference sample.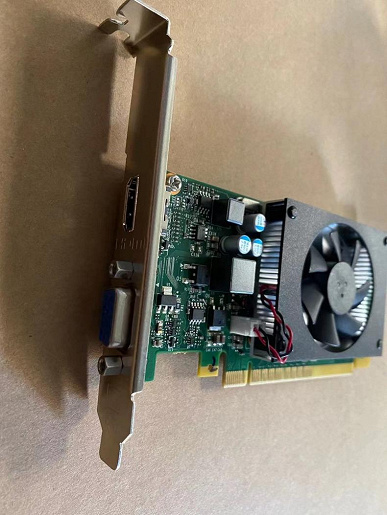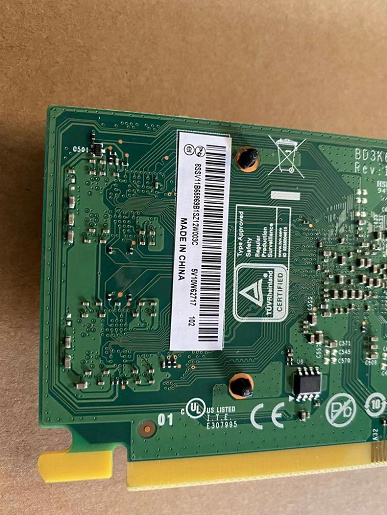 The Pascal GP108 GPU configuration includes 256 CUDA cores. The base frequency is 1228 MHz, the increased frequency is 1468 MHz. Since the typical TDP is 30W, there are no additional power connectors. The card is equipped with a PCIe 3.0 x4 interface.