The GeForce RTX 3090 Ti has already switched to using PCIe Gen 5.0 power connectors, according to rumors, there will be more such models in the GeForce RTX 40 line – at least the flagship GeForce RTX 4090 and GeForce RTX 4090 Ti, built on the GeForce RTX 3090 Ti board, will definitely receive such a power supply. Power supply manufacturers have already begun mass production of models compatible with the new generation of top-end video cards, and the latest Thermaltake Toughpower GF3 PSUs are just such.
These power supplies support PCIe Gen 5.0 (transferring up to 600W of power, two 16-pin connectors in the older model) and ATX 3.0, but this is not their only feature. For example, these power supplies are fully modular, which ensures that there are no extra cables in the PC case. The series includes models with a power of 750, 850, 1000, 1200, 1350 and 1650 watts.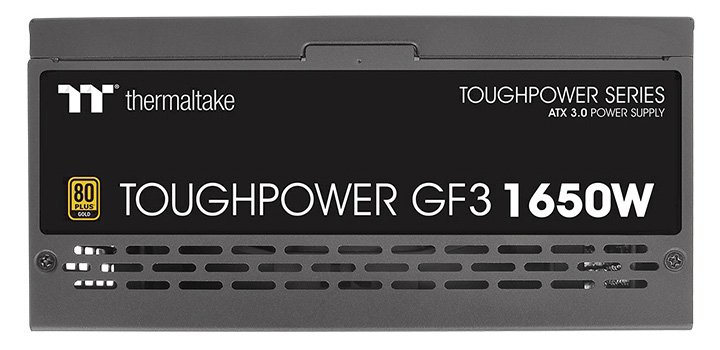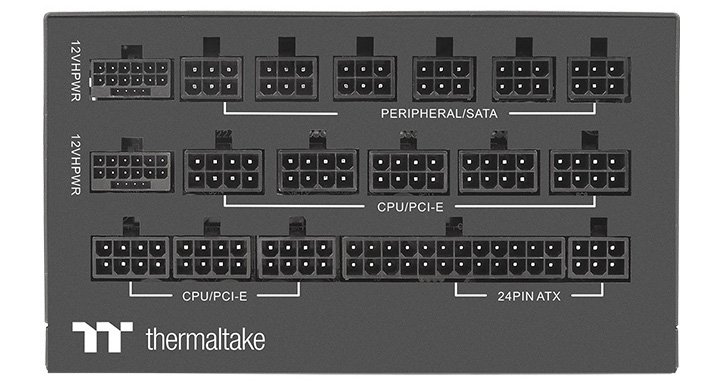 The difference inside is a high-quality component base with Japanese capacitors, it guarantees 70% efficiency even at a load of 2%. Smart Zero Fan technology reduces noise by turning off the fan at low temperatures. However, the fan can be made to run continuously (a separate switch is provided for this).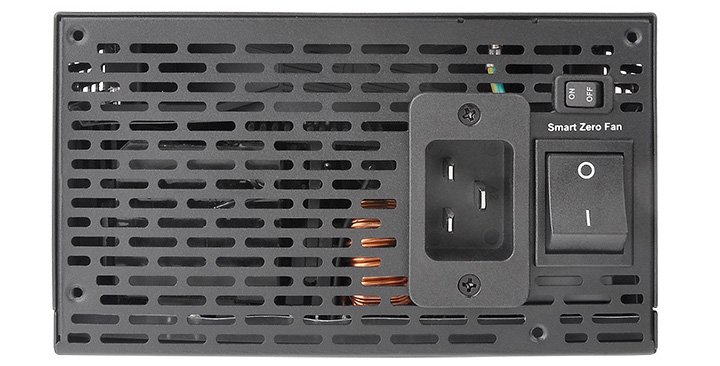 New items are characterized by low ripple and increased battery life (17 ms). Over the entire load range, the level of ripple noise on the 12 V, 5 V and 3.3 V lines is less than 30 mV. In terms of output voltage regulation, the deviation level is ±2% on all lines, and this exceeds the Intel specifications (5% to -7% for the main lines and ±10% for the 12V line). Finally, it can be noted that the two top models of the Toughpower GF3 series, with a power of 1350 and 1650 W, are equipped with a 140 mm fan with a hydrodynamic bearing.