The Carnewschina resource has published new photos of the Dongfeng Warrior M20 SUV – it has not yet been officially presented, but is already being tested with might and main on public roads in China, and even without camouflage.
New photos perfectly demonstrate the details of the exterior and interior of this very unusual car. For example, huge mirrors the size of a small TV attract attention. Or here is a very striking element – a ladder above the rear wheel arch, which allows you to climb onto the roof of this huge car, where you can also place cargo (although it is hard to imagine that such a large car could not fit everything and everyone in the cabin). It is expected that the dimensions of the SUV will be 5500 x 2160 x 2155 mm.
The car is so big that the creators placed the marker lights on the sidewalls (at the bottom of the doors and at the corners of the rear bumper). And the box on the front bumper is a winch. In general, the Dongfeng Warrior M20 can serve as an excellent base for a survival car. At least until the Tesla Cybertruck came out.
The Dongfeng Warrior M20 has 7 seats, a large screen on the front panel and a block of buttons below it. The handle of the 6-speed automatic transmission is placed almost on the front panel, as in many minibuses or minivans. Next to it is a circular selector, probably the transmission modes. SUV, of course, all-wheel drive, with differential locks.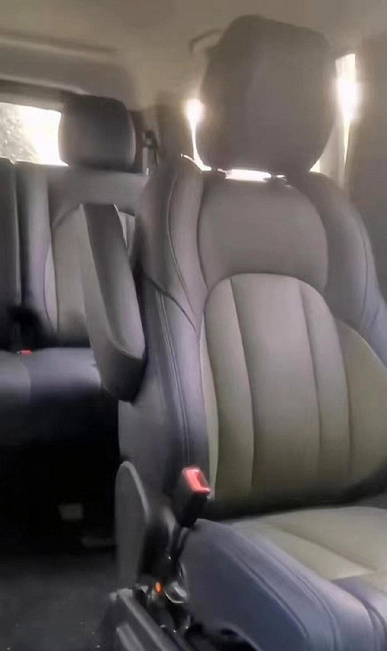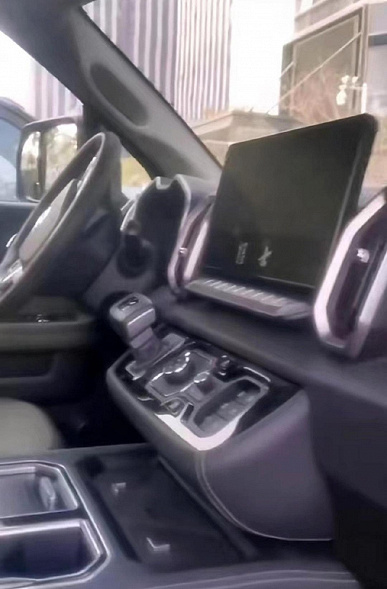 It is already known that under the hood of the Dongfeng Warrior M20 there will be an in-line 6-cylinder Dongfeng-Cummins diesel engine with a volume of 6.7 liters and a power of 320 hp. and an impressive torque of 1200 Nm. The maximum speed will be 140 km/h.