This week, spy photos of the new brutal electric SUV from Dongfeng Mengshi Technology, which will be released under the Mengshi brand, have been released. The full name of the novelty is Dongfeng Mengshi M-Terrain EV.
The car will go on sale next year and will offer users support for the latest technologies, including access to the Internet through fifth generation networks.
Dongfeng Mengshi M-Terrain EV will be equipped with an air suspension that will allow you to change the ground clearance by 150 mm (limits are not specified). The car will be able to overcome small water obstacles, as shown in the photos.
The car will support various driver assistance systems, as well as L3-level unmanned driving, which will allow the driver to often rest behind the wheel not only on the highway, but also in urban areas.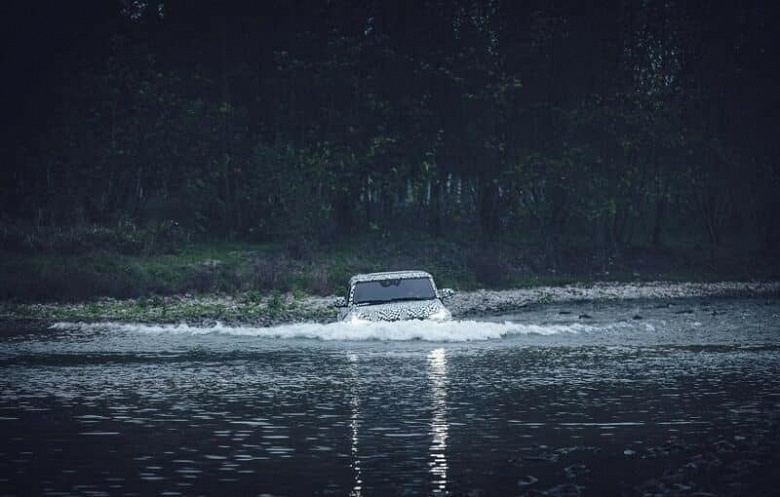 The car will be equipped with a drone that can take to the air and accompany the car, demonstrating the view chosen by users. Crab mode, support for reverse charging and other technologies will also be implemented.
Dongfeng Mengshi M-Terrain EV will receive as many as four engines with a capacity of 1070 hp, and acceleration from 0 to 100 km / h should be done in 4.2 seconds. The car will get nine different driving modes for different conditions, including snow, sand, rocks and so on.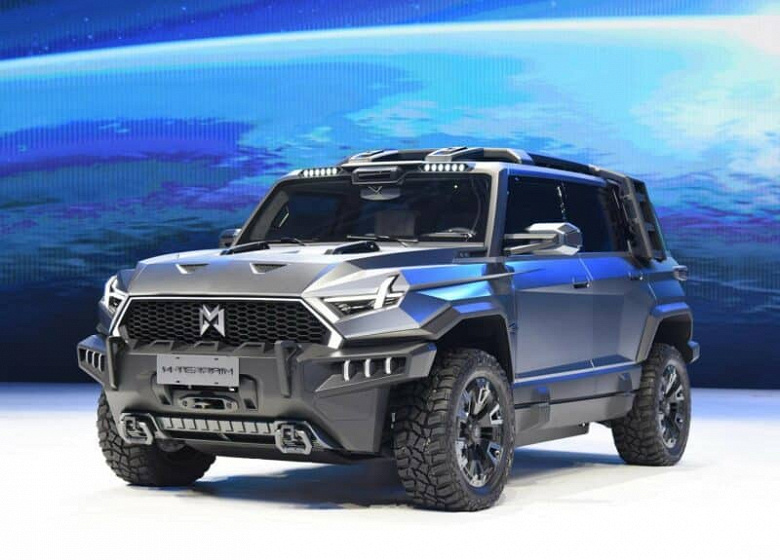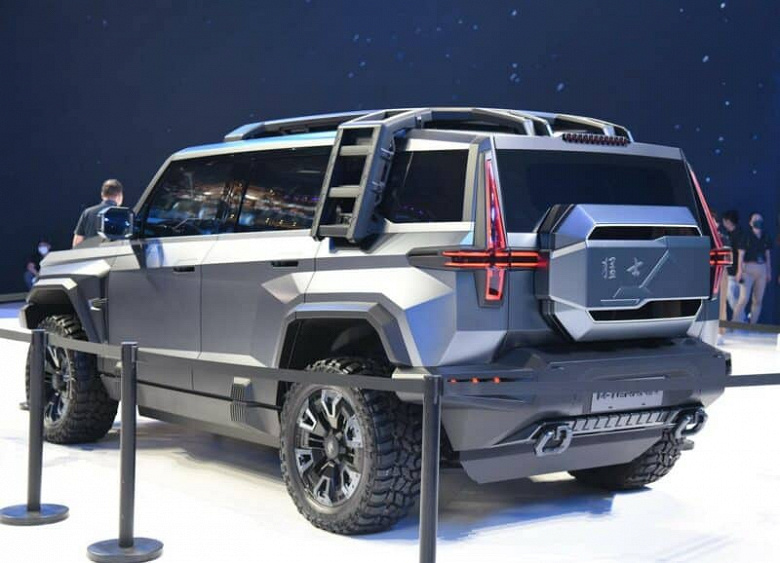 The price of the car will start from 86 thousand dollars.