When the main purpose of a smartphone is to provide entertainment without any hindrance, then you get a great experience. This is what Samsung's smartphone launched a few days ago has to offer. The Samsung Galaxy F13 smartphone comes with a number of powerful features, which provide you with great entertainment. Setting new trends, Samsung has given many useful features. The Galaxy F13 has many features like FHD + display, battery and RAM Plus. This makes this phone the best choice for entertainment. What is special is that the sale of this phone has started on Flipkart and Samsung Online Store. The phones, which come in a budget of just Rs 11,000, have a number of abandoned features. Let's find out why you should buy Galaxy F13.
6000mAh battery for non-stop entertainment
Frequent phone charging is a big problem. However, just like the other smartphones in the Samsung Galaxy F series Galaxy F13 Also comes with robust battery life. Continuing the tradition, the phone comes with a powerful 6000mAh battery for non-stop entertainment. This battery lasts for several hours while binge-watching favorite shows and movies. Also, for charging, it has an in-box 15W Fast charger, which charges the phone in just a few minutes.
FHD + display for abandoned entertainment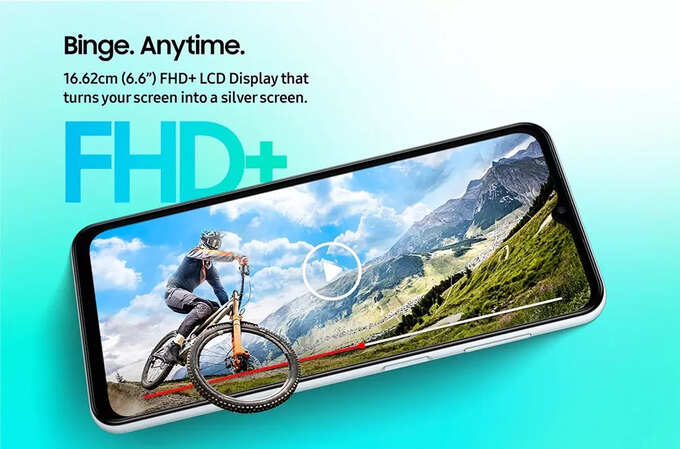 The main purpose of the Galaxy F13 is to give users a great viewing experience. For this, it has a 16.72cms / 6.6-inch FHD + display, which gives you a great viewing experience of the phone. Large displays make it a favorite movie-series. Not only will you enjoy watching your favorite movies on this screen, but you will also have a great experience of online gaming with your friends.

Auto Data Switching feature for entertainment without any interruptions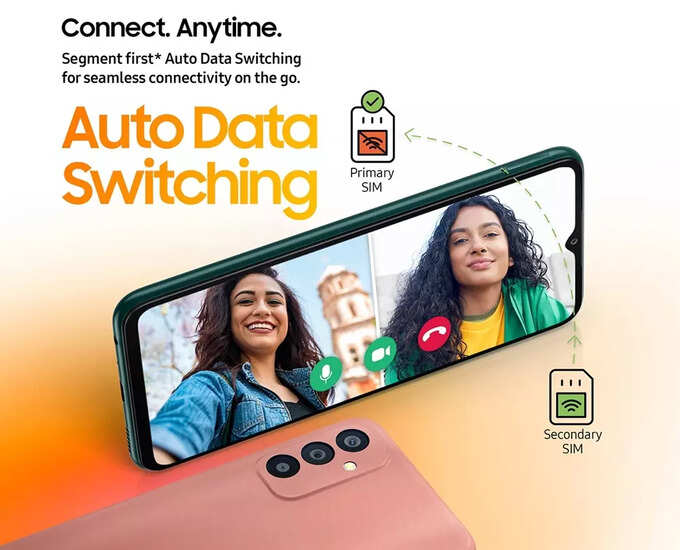 Many love to travel. However, wherever you go, there is not necessarily network connectivity. As a result, it is not possible to immediately share your experiences with your friends and relatives. However, with the Galaxy F13, you can easily stay connected to all of these. Auto Data Switching mode in the phone automatically switches to the secondary SIM if there is no network in the primary SIM. This allows you to stay connected on a regular basis and enjoy your favorite show-movies without interruption.
-RAM Plus with 8GB RAM – for a great multitasking experience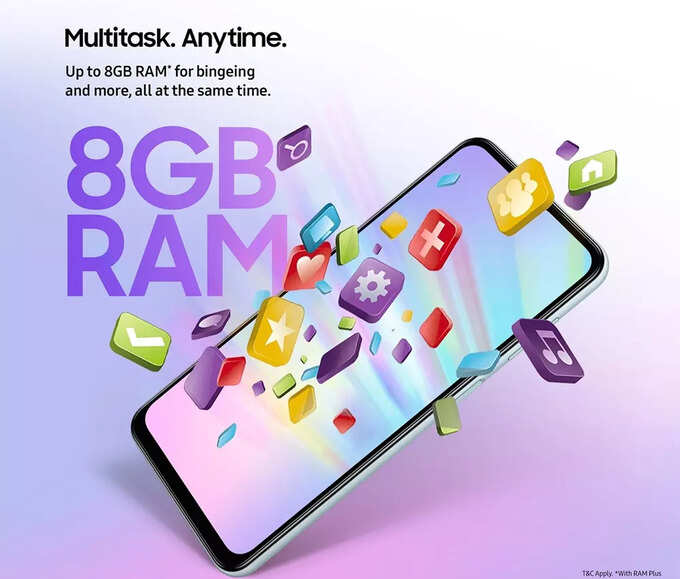 Multitasking is one of the two main pen points of young smartphone users. With a plethora of apps on smartphones, juggling between them can be a frustrating experience if RAM is insufficient. No one wants to experience this. So taking note of this user pen point, Samsung loaded the Galaxy F13 with RAM Plus feature. With this feature, your device can take up free space on the phone's internal storage and use it as virtual RAM; In it, the RAM can be literally doubled up to 8GB and with so much extra RAM, you can easily multitask, switch between apps. Never take a break from your daily dose of entertainment.
What if you want a smartphone that is perfect for watching shows / movies? Whose battery is too high. Which can run for hours without worry. At the same time, it can easily juggle apps and keep you connected to the outside world. So, you can ask for Galaxy F13. This is one of the best deals. This device is not only full of features. So, it also has a price tag. Which is a must have this summer. But wait! This smartphone has many more features. Which brings him to the fore as a true entertainer.
Some of these notable features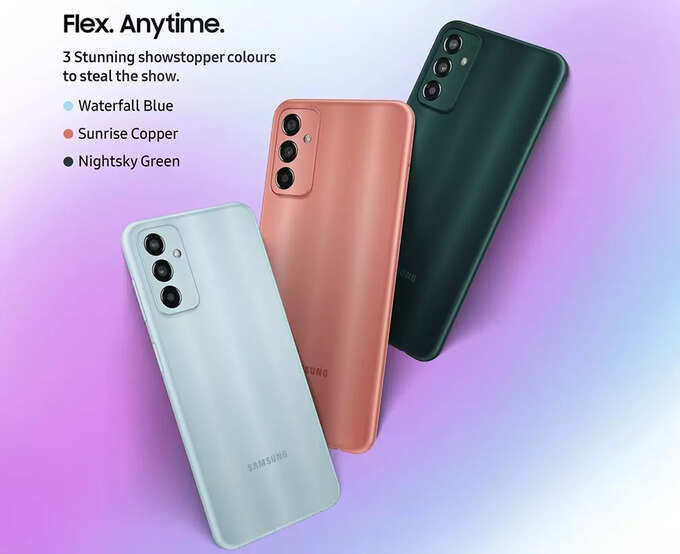 The Exynos 850 processor that powers the Galaxy F13 is powerful. Which keeps everything running smoothly. So you don't have unnecessary problems in your entertainment sessions. The Galaxy F13 has a large 50MP triple camera. Who can take sharp and vibrant photos to make your social media buzz. To secure the device, Samsung has added its much-talked-about Knox security feature. This advanced hardware-software level security level protects your data from any kind of threats and malware. The Galaxy F13 is available in three attractive colors: Waterfall Blue, Sunrise Copper, and Nightsky Green.