Despite the fact that only the top-end RTX 4090 entered the market from the new Nvidia line, and one of the RTX 4080 did canceledit seems that the company already has commodity copies of the GeForce RTX 4050. Or at least packaging for them.
At least we can see a photo of the packaging of such a card. The picture was taken at the Galax presentation, but what the RTX 4050 was doing there is unknown.
Of course, this is exactly the photo of the packaging, and not the card itself, and it's not a fact that the same Galax has RTX 4050 adapters. But the presence of packages may hint that the launch of such a card is just around the corner.
Here it is worth remembering that the RTX 3090 was introduced on September 1, 2020, and the RTX 3050 appeared only in January 2021, that is, four months later. If this time the situation is the same, then the RTX 4050 should be expected only in February.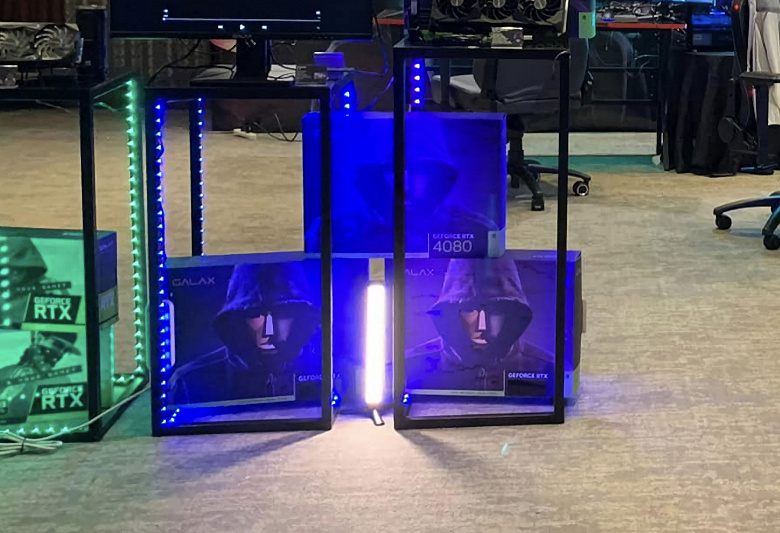 As for the parameters, so far there have been very few leaks and rumors about this card. In particular, 3072 CUDA cores were attributed to it, that is, about 5.3 times less than that of the RTX 4090. If you take a pair of RTX 3090 and RTX 3050, then the ratio is 4.1.