Huawei Mate 50 Pro, very popular in its homeland (and therefore scarce, but Huawei has already worked on increasing supplies in the Middle Kingdom) went beyond China: sales of the device started in Germany.
Traditionally, outside of the Celestial Empire, Huawei does not indulge consumers with a variety of models: Europeans are offered only one option with 8 GB of RAM and 256 GB of flash memory. There are two color options: silver and black. The price of a smartphone is 1200 euros. The first buyers who make a purchase through the Huawei branded online store from October 27 to November 30 will receive a bonus in the form of Huawei FreeBuds Pro 2 wireless headphones.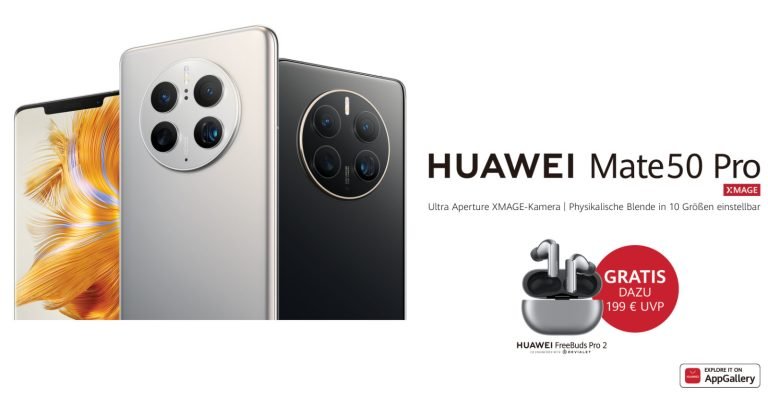 Huawei Mate 50 Pro, recall, is built on SoC Qualcomm Snapdragon 8 Plus Gen 1 without a 5G modem. The phone is equipped with a 6.74-inch OLED screen with a resolution of 2616 x 1212 pixels and a frame rate of 120 Hz, a 4700 mAh battery with support for 66 W fast charging, an XMAGE camera with 50, 13 and 64 MP sensors. There is also IP68 protection. The chip in the form of satellite communications in Europe is not supported, the OS is Android 12 with just introduced EMUI 13.