The Ministry of Industry and Informatization of the People's Republic of China has published photos and specifications of the new flagship crossover Chery Tiggo 9, which is ready for mass production.
The car received a body with dimensions of 4820 x 1930 x 1699/1710 mm with a wheelbase of 2820 mm. Chery Tiggo 9 will have two design options: received two exterior design options. The rear window pillar can be completely black or transparent like normal glass. The car will get retractable handles.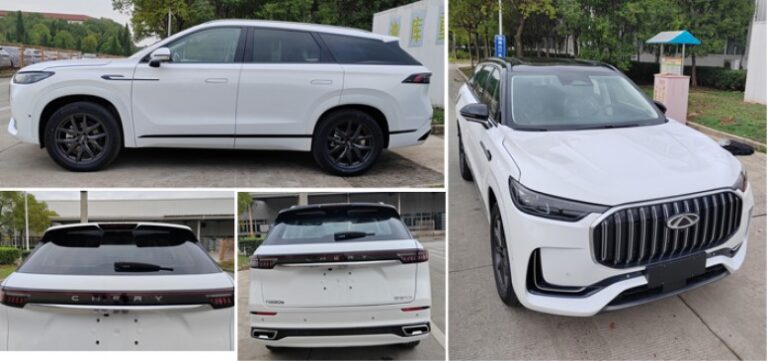 The 5-seat version will receive the SQRF4J20 engine, while the 7-seat version will be equipped with the SQRF4J20C engine. These are 2-liter units that can work with all-wheel drive, but they have differences. The SQRF4J20 engine has a power of 254 hp. at 390 Nm of torque, and the more modern SQRF4J20C has a power of 261 hp. at 400 Nm.
From the very beginning, the Chery Tiggo 9 will use a 7-speed robotic gearbox, and later the car should also get an 8-band "automatic". In the future, a full-fledged PHEV hybrid with the ability to charge from a wall outlet will appear in the lineup.
The presentation of the car is expected on December 30th.