Hero Electric Scooter Loan Downpayment EMI: Hero Electric Company's products sell well in the electric scooter segment. If you also want to buy a good electric scooter that is effective in saving petrol expenses, then today we are very easy to finance Hero Electric's top selling models NYX and Optima scooters. You can take home a Hero electric scooter by paying just Rs 10,000 downpayment. After this, you can get a loan for 3 years and then pay a few thousand rupees every month as installment.

Electric scooter with good range and features
Talking about the price and features of Hero electric scooter, the price of Hero Electric NYX starts from Rs 73,590 (ex-showroom, Delhi). The battery range of this electric scooter is up to 100 km and the top speed is up to 42 kmph. At the same time, the ex-showroom price of Hero Electric Optima starts from Rs.67,190. Its battery range is up to 140 km and top speed is 45 kmph. These scooters are also good in terms of features.

Hero Electric NYX Downpayment Loan EMI Details
One of the top selling electric scooters from Hero Electric, the NYX E5 (Hero Electric NYX E5) has an ex-showroom price of Rs 73,590 and an on-road price of Rs 78,176. If you finance this variant by making a downpayment of Rs 10,000, then you will get a loan of Rs 68,176. The loan period is up to 3 years and the interest rate is 8%, then you will have to pay around Rs 2200 as monthly installment for the next 36 months. On financing this scooter according to the above conditions, an interest of about Rs 10,000 will be charged.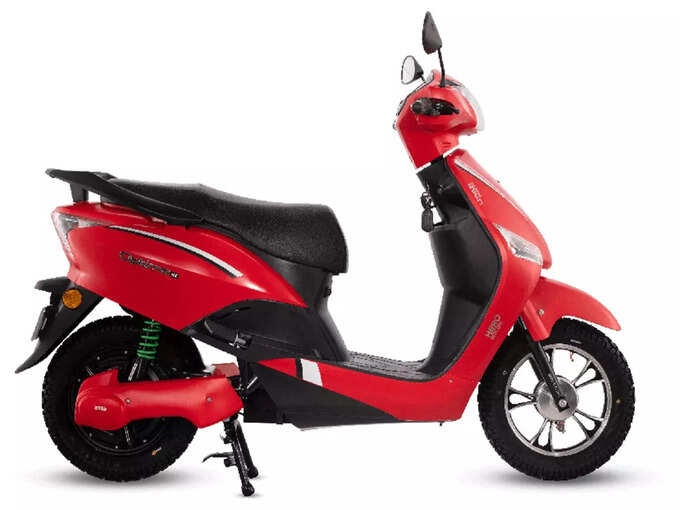 Hero Electric Optima Loan EMI downpayment details
Hero Electric Company's Dhansu Electric Scooter Optima CX Dual Battery (Hero Electric Optima CX Dual Battery) variant's ex-showroom price is Rs 85,190 and on-road price is Rs 89038. If you finance this scooter by paying Rs 10,000, then you will have to take a loan of Rs 79,038. The loan period is up to 3 years and the interest rate is 9%, then you will have to pay Rs 2,513 as monthly installment every month for the next 3 years. This scooter will cost you around Rs 11,500 in interest.
Disclaimer: Before buying Hero Electric Scooter, you must check the finance details by visiting the showroom.