New Delhi: Special Story Of Courageous Women In India: The whole world is celebrating International Women's Day today, where we remember, appreciate and appreciate courageous women around the world and their personal and social contributions, and salute their efforts and courage in making the world a better place. Today we are going to tell you about one such person, who is writing a new definition of hobby by not only standing up to his own expectations with his courage and courage, but also joining men shoulder to shoulder with his participation in such a sport. Playing, about which it is said that it is like playing with dangers. Yes, today's story is from Kerala Aparna Umesh Key, who is a journalist by profession, but has a great passion for off-roading and fulfilling this hobby, today she plays the National Championship in the 4X4 Fury off-roading section.
Women can do anything…
We met Aparna Umesh recently at the JK Tire Orange 4X4 Fury Off-Roading National Championship held in Dambuk, Arunachal Pradesh. When we saw her for the first time, I couldn't believe that she herself was participating in this difficult championship. But later when we saw her off-roading, driving a big car with big wheels on bumpy roads, it seemed as if she was giving a befitting reply to all those who think that women are scooters. Can't even drive a bike or car. But millions of women of the world, including Aparna, have given a befitting reply to such people that women can also drive trains and fighter planes, off-roading is a small thing.
Aparna Umesh is the player of danger (Photo- Aparna Umesh Instagram)
Aparna's car broke down after the first stage of the JK Tire Off Road Championship and her team was unable to take part in the next stage of the R&T Off Road Club Championship, which made her very sad. Later we met Aparna and learned about her journey so far and you will not believe that the things that Aparna said are like inspiration for women. Aparna says- Some years her father gifted her Mahindra Thar CRDe and after that she got fond of off-roading. Later, Aparna learned the details about off-roading and joined the off-roading club to learn the nuances of off-roading. Over the past two years, Aparna has participated in several local off-roading events in Kerala and her hard work has paid off that this year she participated in the National Off-Roading Championship for the first time in JK Tire Orange 4X4 Fury, Dambuk.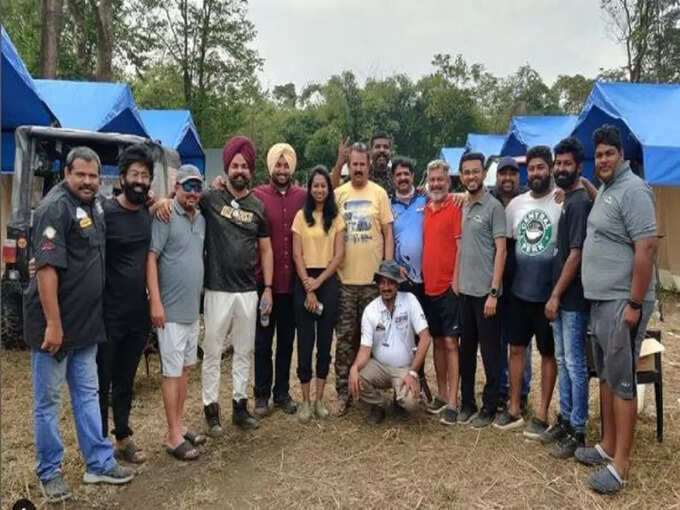 You would love to know that in view of Aparna's ability, hard work, passion and passion in JK Tire Orange 4X4 Fury organized in Dambuk, Arunachal, the off-roading club Northern India Off-Roading Club (Team NIOC) based in Delhi-NCR. Karta-dharta Bijender Singh gifted him his very special off-roading jeep CJ3B. It is indeed a matter of immense pride and joy for a woman and for this Bijender Singh deserves congratulations. About the courage that Bijender Singh has given to Aparna, Aparna says that she will keep working hard so that she can make her proud.