The Xclipse 920 graphics core in the Exynos 2200 SoC may not be as weak as the first tests showed.
A certain Samsung smartphone based on Exynos 2200 passed the tests in Geekbench, and the result turned out to be much better. The system scored over 9100 points while the Snapdragon 8 Gen 1 only scores around 6200 points! Yes, this is the result in OpenCL, so it's not worth projecting it into games yet, but you still need to keep in mind that it is.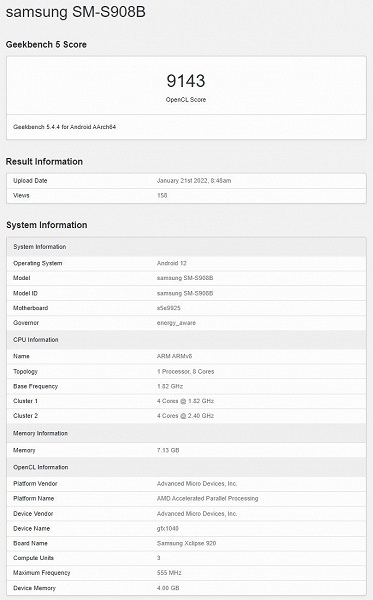 The benchmark also allowed us to learn new details about the platform. For example, that its GPU contains 384 stream processors. The frequency, however, was determined by the benchmark as 555 MHz, but this is extremely doubtful, especially considering the high result. And the information about only two CPU clusters looks strange.
.