Sales of the GeForce RTX 3080 12GB have just started, and a full review of the novelty has already appeared on the Web. The good news is that in most games this graphics card is faster than the 10 GB version, and in some (and under certain conditions) even faster than the GeForce RTX 3080 Ti.
The MSI GeForce RTX 3080 12GB Suprim X with a three-fan cooling system participated in testing. This is an overclocked version of the video card, since the maximum frequency of the GPU was 1.89 GHz, while the maximum frequency in Boost mode for the regular version of the video card is 1.71 GHz. The test bench included: an AMD Ryzen 9 5900X processor, 32 GB of Corsair Dominator Platinum DDR4-3600 MHz RAM, and an Asus ROG Crosshair VIII Dark Hero motherboard.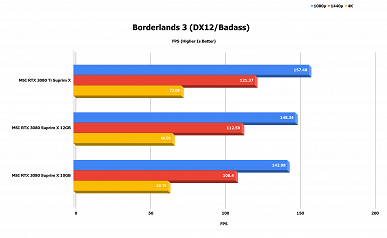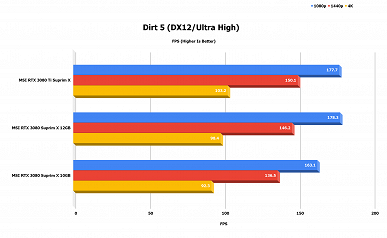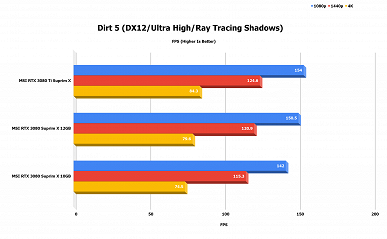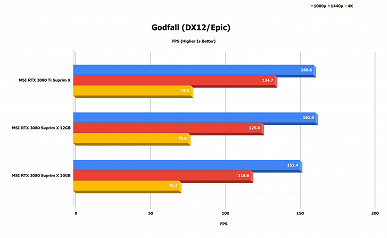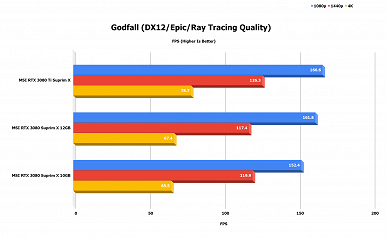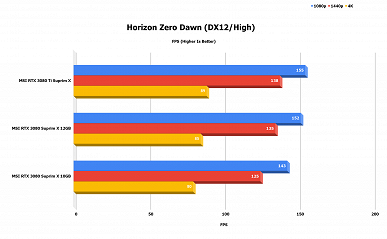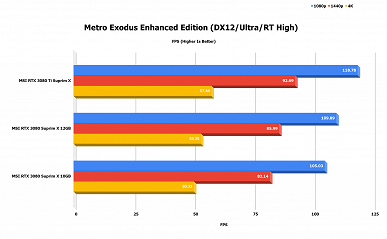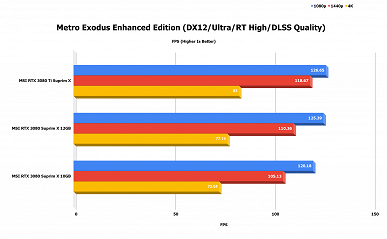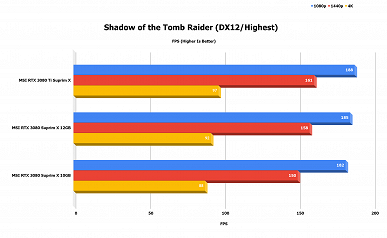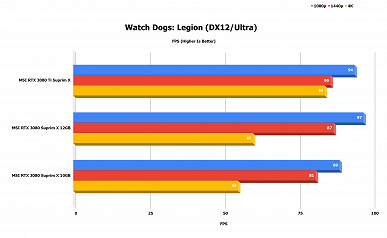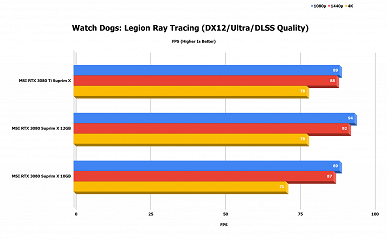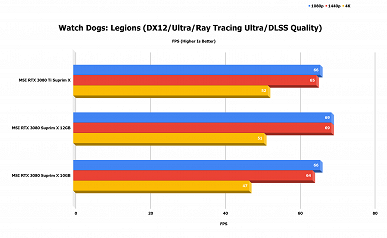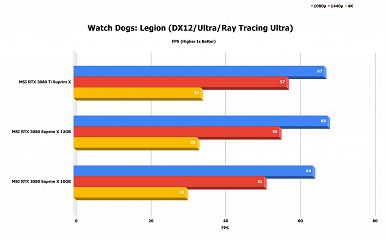 If everything is clear with performance in games (the new product is either strictly in the middle between the GeForce RTX 3080 10GB and GeForce RTX 3080 Ti, or close to the older model), then there are unpleasant surprises in terms of power consumption and heat dissipation. Under load (and powerful video cards are bought just to work, not to be idle), the GeForce RTX 3080 12GB consumes more than the faster GeForce RTX 3080 Ti! If Nvidia itself indicated an increase in the thermal package by 30 W relative to the usual GeForce RTX 3080, then in tests they intended to increase power consumption by 37 W. Accordingly, the GeForce RTX 3080 12GB heats up more than its older sister, and even more so the GeForce RTX 3080 10GB.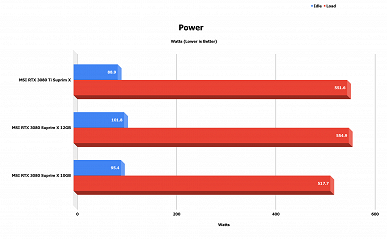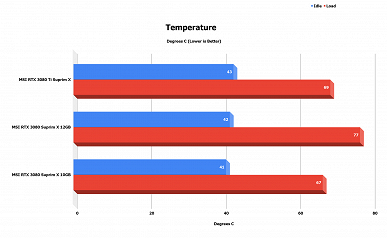 The only non-gaming "discipline" in which the GeForce RTX 3080 12GB won was the noise level – it turned out to be 1.5 dBA lower than that of the other two video cards. However, there is a strong influence of the performance of a particular cooling system. Maybe MSI is just quiet in itself.
In general, the results of the test are ambiguous. On one side of the scales increased productivity, on the other – high heating, energy consumption and price (GeForce RTX 3080 12GB is 300-400 euros more expensive than the version with 10 GB of memory).
.