New Delhi: Tata Motors Car Anubhav Mobile Showrooms For Buyers: You live in a village away from the city and every information is not easily accessible to you. You make up your mind to buy a car, but you are not able to decide which car to take or which budget cars will be right for you. If you are facing this problem, then for you, the indigenous car company Tata Motors has started a mobile showroom service named 'Anubhav', in which a Tata car will go to every small and big village in the far-flung villages. Will give accurate and detailed information of each car. Yes, it will prove to be very helpful for those people who want to buy Tata Nexon, Punch, Tiago, Tigor, Altroz, Harrier, Safari or Tata electric cars.
Emphasis on making Tata reach village to village
Tata Motors has gone #Hyperlocal for its passenger vehicles and to this end has launched the 'Anubhav' Mobile Showroom service to provide a better experience to the customers in the villages. The 'Anubhav' showroom, an exclusive vehicle of Tata Motors, gives rural consumers a car shopping experience at their doorstep. In line with its marketing strategy in villages, this initiative will help increase the company's reach in tehsils and talukas. Tehsils and Talukas have immense potential in terms of rural population and economy. 103 mobile showrooms will be deployed across the country to increase public awareness of the Tata Motors brand in villages across India.
All information related to Tata cars
Anubhav Mobile Showroom will help existing dealers to provide doorstep shopping experience to their consumers. This initiative will help by providing information about the new Forever range of cars and SUVs, accessories. With this, consumers will be able to get the benefit of the financial scheme. He will be able to book test drives and evaluate the cars that are up for exchange. Commenting on the launch, Rajan Amba, Vice President, Sales, Marketing and Customer Care, Tata Motors Passenger Vehicles Limited said, "We are delighted to launch the Anubhav initiative and this is a remarkable step to take the brand to the villages. This move makes our new Forever range of cars and SUVs accessible to all. This will reduce the dependence of consumers on the traditional model of retail outlets.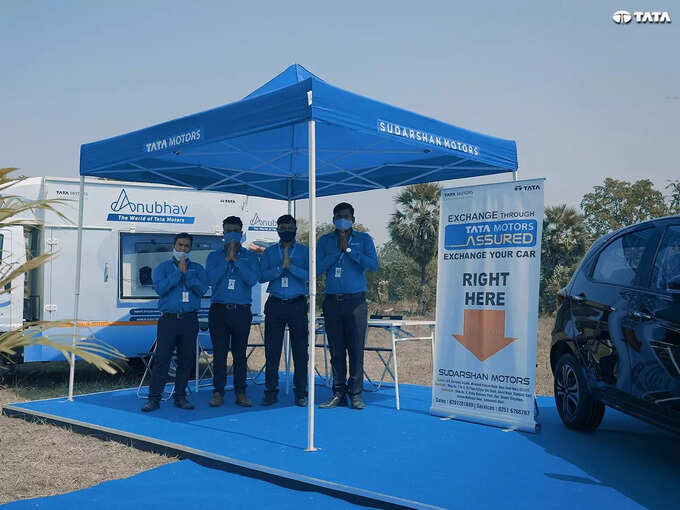 One Stop Solution for Consumers
Rajan Amba said that this mobile showroom will be a one stop solution for rural consumers, so that consumers living in villages will get information about cars, finance schemes and exchange offers. This will provide us with appropriate data on the buying patterns of consumers, which will enable us to further expand our reach to them. Sales in rural India account for 40 per cent of the total passenger vehicle sales in India. With this concept, we are confident of expanding our reach and increasing our consumer base in these markets. The mobile showrooms will be operated by the dealerships under the supervision and guidance of Tata Motors. All dealerships will define monthly routes for these vans, which will enable them to cover a target village or tehsil.